Ver 1.33: Bad Behavior
There is mischief brewing in the land of Vindictus. In the latest update Ver. 1.33: Episode 8 pt. 1 - Bad Behavior, you will find a plethora of foul deeds that need your attention!
EP8 Part 1: Not Even If You Kill Us All
There are rumors of a rebellion forming in the fortress of Ortel Castle. It is your duty to investigate and find out why Ingkells would do such a traitorous task. But who is the real traitor? Would you find the answers, even if you killed them all?
Ahglan the Golem
Ingkells
Ortell Castle
Mercenaries, the time for action is upon us! Castle Ortel has been penetrated by treacherous foes and it is up to you mercenaries, to clear this vile scum out.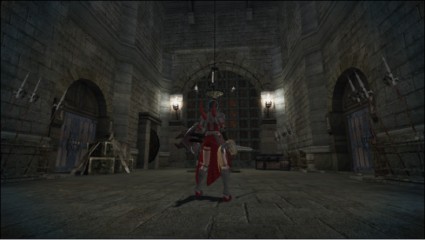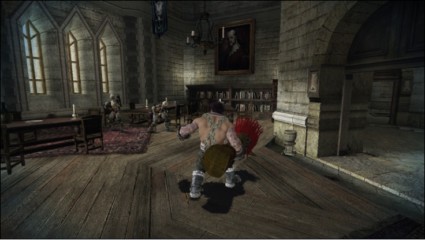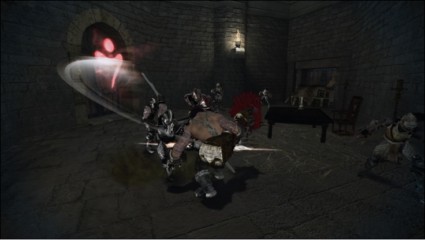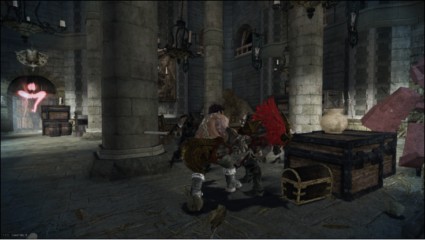 Stimulating New Battle Quests
We are happy to announce that we have added 4 new stories and battle quests. These dungeons were designed to help assist mercenaries through difficult leveling areas.
Red Ruins
The Gnoll Chieftain has been scouted around the ruins. Battle against him in a vicious battle and take control of Perilous Ruins.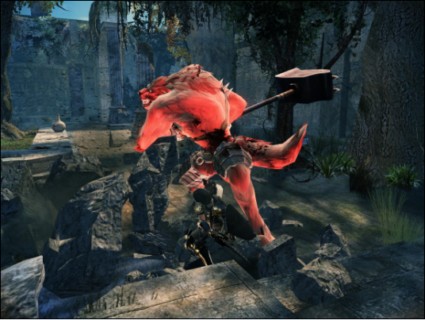 Remnants
Take aim at the Stray Servant in this monstrous battle. Use the ballista left by the Royal Army to slay this fiend and turn the tides of war.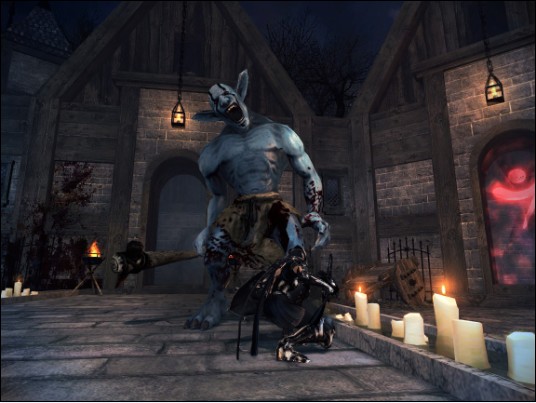 Burnt Pumpkin Field
Ainle was once famous for its pumpkin patches, now a vampire named Arson has made it his playground. Go and show him who the real king of the playground is.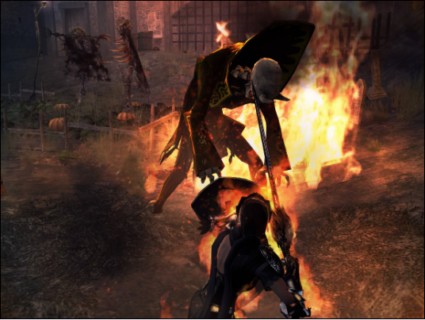 Depths of Ainle
The Duke is deep inside of Ainle and he won't be taken down easily. Mercenary go in and take care of business.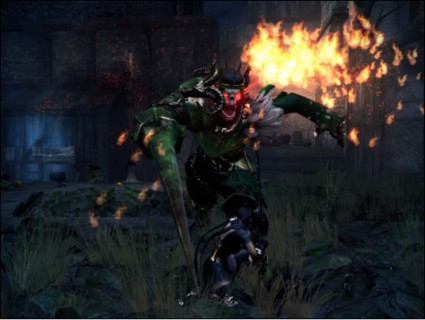 Armor

Erg River Armor Set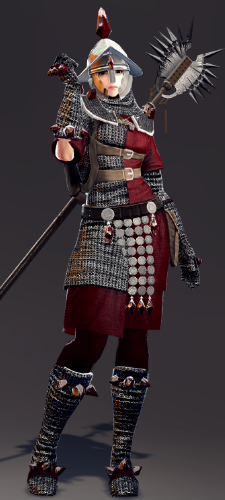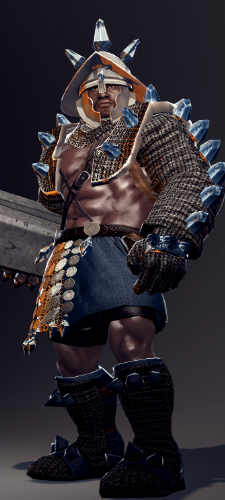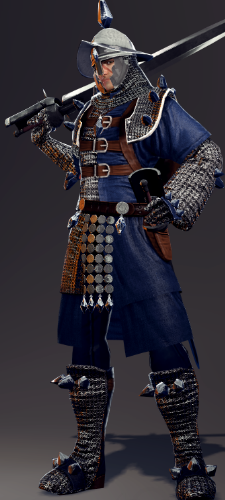 Ingkells Armor Set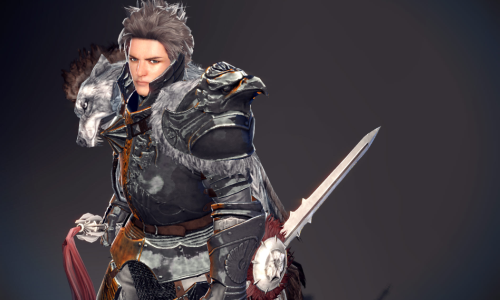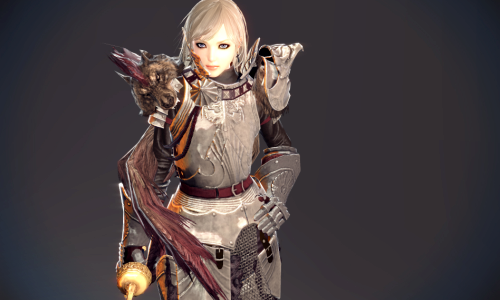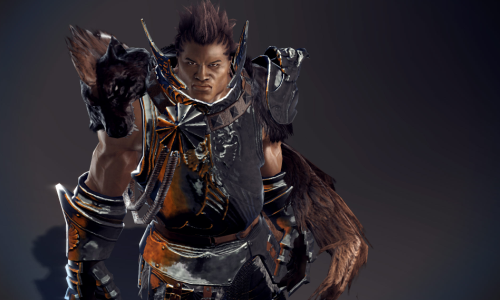 System
Skills Window Update
The Skill Window has been revamped to give you more details about all the skills, including video!
Check out all the cool new features.
* Gold of Skill Book purchase has been reimbursed via mail.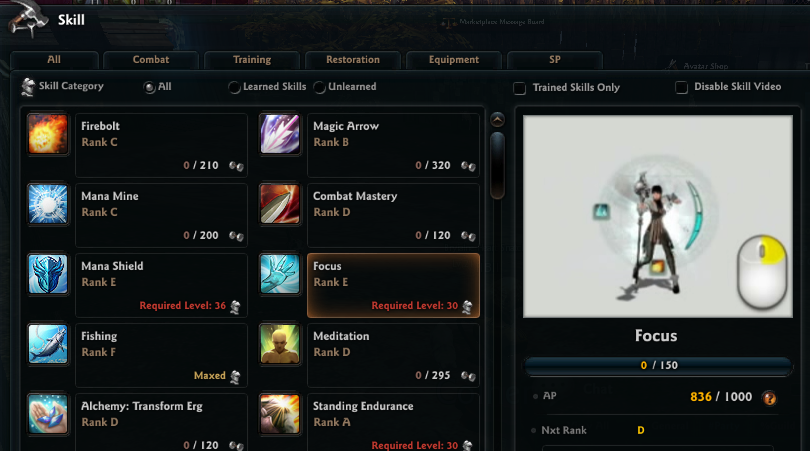 Inventory Sorting Feature

You will now have the ability to sort the items in your inventory. Sort all the items in your inventory or pick and choose which storage chests you want to sort.
Get the details
HERE
.
Dungeon Forfeit Restrictions
Mercenaries will no longer be able to forfeit the dungeon while performing an action in battle. You will no have to be standing still for a few brief seconds before being able to forfeit.
Economy Balance Adjustment
Adjustment to Item Prices When Selling to NPCs
The price of items sold to NPCs has been reduced for various items that drop in Episode 5 and above. This adjustment was put in place to fight the inflation of gold in the economy.
Analysis showed that items in dungeons Hoarfrost Depths and above were inflated. Characters that had access to these dungeons were receiving gold at un-proportionally high rates.
Durability Rate Adjustment
Armor and weapon durability decrease rates have been adjusted. The rate at which equipment durability decreases has been adjusted to correspond to each battle dungeon.
Dungeon Completion Bonus Gold Adjustment
The gold received when a character is at the level cap (LvL 70) has been reduced.
Bonus gold and experience rewarded when completing dungeons that are above or below the character level have been adjusted.
Events
Get Stone Blessings Event (July 13th - July 19th)
Here is your chance to get your hands on the NEWEST items in Vindictus for FREE! All you have to do is complete the quests related to the new Dungeon and you will be rewarded with the new awesome Blessing Stones. What are you waiting for?

Weapons Drawn Event (July 13th - July 26th)
Mercenaries, we know that many of you are gifted with great writing skills and artistic talent. We the Vindictus team want to see just how good you can be. Starting July 13th we will be taking submissions from you the community.
2x Expertise Event (July 13th - July 26th)
It is said that the Goddess bestows her blessings unto those who do for themselves and the proof shall shine through from July 13th - July 26th. Everyday from 5pm - 7pm Pacific (8pm - 10pm Eastern) your expertise experience and rate will be doubled. So get out there and make something awesome Mercenaries!
Get all the details about events HERE!!

Cash Shop
Blessing Stones
Take your game to a whole new level with the brand new Blessing Stones! Get FULL PARTY bonus' of Luck, AP, EXP or ALL three! Find our how to power up your party
HERE
.

All Access Beauty Pass (limited time sale)
We know that styles and tastes change depending on your mood and season. So we are proud to announce the All Access Beauty Pass! With this pass you will have UNLIMITED access to Hair AND Inner Armor for 30 days! Imagine all the combinations of beauty you can concoct! Click
HERE
for more details.

* This item only will be available until 8/9/11
Bug Fixes

"Today's Boat Trips" tooltip no longer gets cut off.
Using the title "Thank you Labyrinth, May I have Another?", no longer hides the player's name.
Players are now unable to leave dungeons while in a battle.
Description for the "Test: Armorsmithing Journeyman" storyline has been translated.
Correct message appears when searching for non existing characters in the "Ranking" window.
Instead of receiving EXP, max level characters now receive gold based on the difficulty of the dungeon completed.
Durability decrease rate has been adjusted.
- Vindictus Team -