Mercenaries
It has come to the Guild's attention that a powerful new item has been discovered. Called a Premium Armor Fusion Rune, this arcane artifact will be available at the Supply Depot from January 22nd to February 4th and costs 6,900 NX.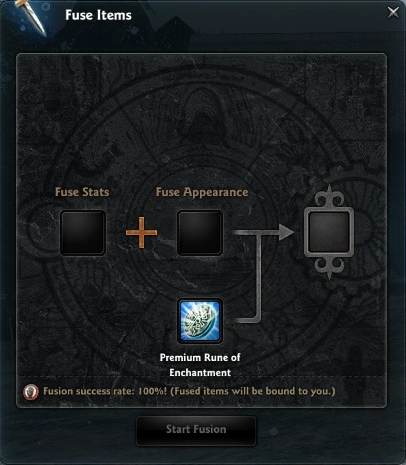 Many warriors posses armors they love and admire, for both style and in battle. Many of you even feel hindered by the lack of customization, but With the new Premium Armor Fusion Rune you can now combine the stats of your favorite piece of equipment(Armor) with the appearance of another. It's like peanut butter and chocolate, mercs.
But this isn't your average rune. This is a Fusion Rune. That means you can use it on any item, even Bound equipment(Armor). Synthesis succeeds at a 100% rate and the Premium Fusion rune can only be used on Armors .
Grab your Premium Armor Fusion Rune today.
Item Name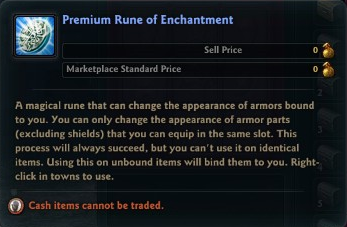 Price(NX) 6,900 NX Sale Date 1/22/14 ~ 2/4/2014 Location Supply Depot