Take Control of Hurk and Enjoy Holiday Events
Hurk is barreling his way into Vindictus, just in time for the holidays. To celebrate, three fantastic events are going down, starting December 18th. Don't miss out, or you'll make Hurk angry. You wouldn't like him when he's angry.
Hurk Release Event
From December 18th to December 31st, play as Hurk and level up to unlock exclusive rewards. When you advance Hurk to Lv. 15, you will be able to open a box full of sweet consumables, perfect for getting you through tough battles. More boxes are unlocked at Lv. 30, 45 and 60. The Release Event is a great way for you to get your new Hurk character up to speed. Turn him into a Fomor-killing machine!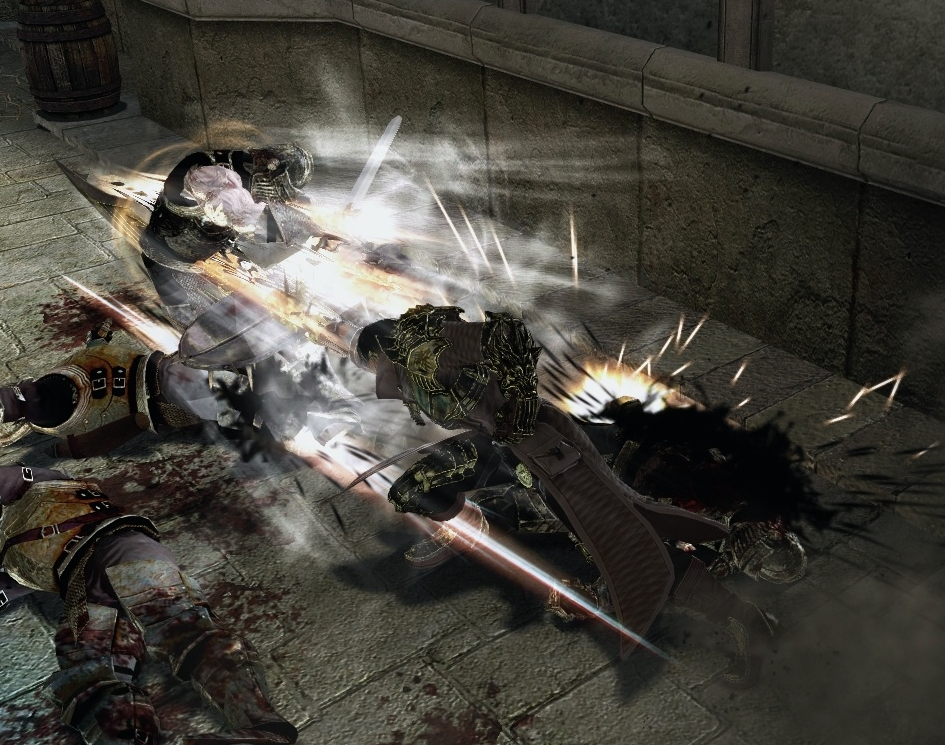 Santa Ratman Event
Clodagh's Christmas cake has been stolen... and it is up to you to retrieve this holiday treat. The culprit has fled deep into the frosty trenches of Hoarfrost Hollow. Be prepared mercenaries for whats in store might even surprise you. Completing the storyline will reward you with the "Santa Visitor" title.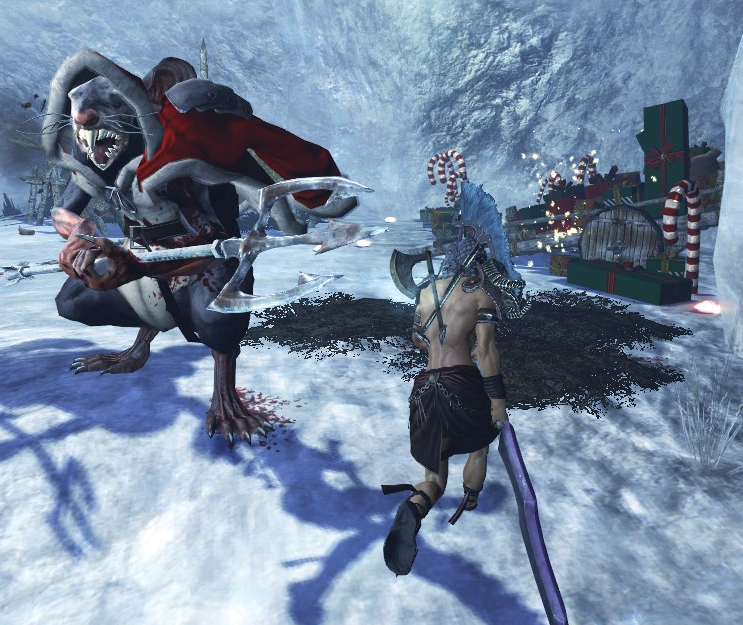 Colhen Christmas Tree Event
Colhen Town is assembling their annual Christmas tree and they need your help! From December 18th to January 7th, defeat monsters to collect ornaments and help decorate the tree! Each time an ornament is added, you'll receive a reward. Watch the tree transform from a boring ol' pine to a magnificent holiday creation in real time! Once the tree is completed, all players will receive a 25% Combat Experience Boost.
Christmas Ball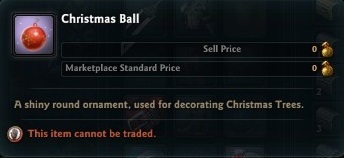 Christmas Box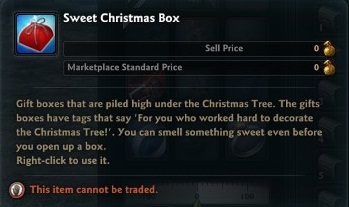 Christmas Cake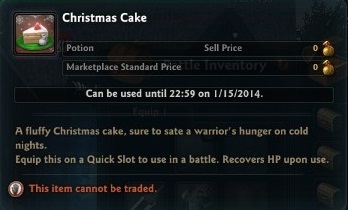 Christmas Pudding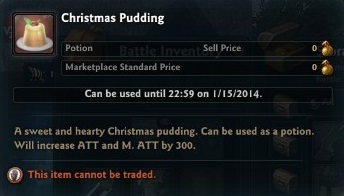 Christmas Ribbon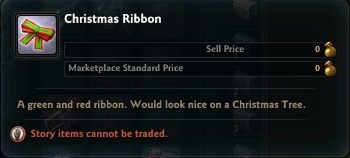 Christmas Shawl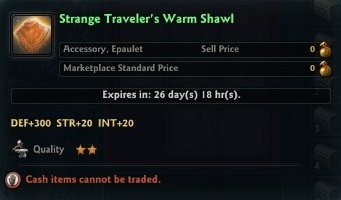 Christmas Title
The holidays are a time for friends and loved ones to come together... and smash monsters into a bloody pulp. Take control of Hurk and join in on the action.