Grab a Surprise Supplies Box and Get Your Skeleton Armor Today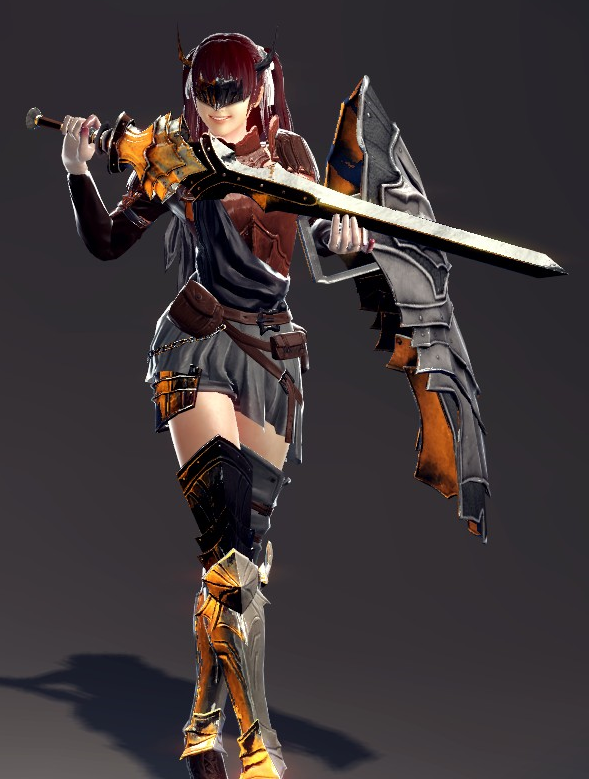 Many warriors take trophies from their fallen enemies, but only the most savage wear those bones as armor. With the new Armor Supplies Box, the chilling Skeleton Armor can be yours.
Head into the Supply Depot to purchase our two new cash items: the Weapon Surprise Supplies Box and the Armor Surprise Supplies Box. Each box gives you the chance to collect exciting new weapons and equipment, including the Skeleton Armor and accompanying swords, shields and more.
What's that in the shadows? Could it be a walking corpse? Or is it the most devilish mercenary in Vindictus? Grab your very own Skeleton Armor and become a warrior of the undead.
Here's just a few of what to expect:
Weapon Surprise Supplies Armor Surprise Supplies +10 Maelstrom Skeleton Twin Swords
+10 Maelstrom Skeleton Twin Spears
+10 Maelstrom Skeleton Longsword
+10 Maelstrom Skeleton Hammer
+10 Resilient Kobold Skeleton Shield
+10 Resilient Kobold Skeleton Large Shield
+10 Maelstrom Skeleton Staff
+10 Maelstrom Skeleton Scythe
+10 Maelstrom Skeleton Battle Pillar
+10 Maelstrom Skeleton Cestus
+10 Maelstrom Skeleton Bow
+10 Maelstrom Skeleton Cross Gun
+10 Maelstrom Champion Staff
+10 Maelstrom Champion Scythe
+10 Maelstrom Champion Battle Pillar
+10 Maelstrom Champion Cestus
+10 Maelstrom Champion Bow
+10 Maelstrom Champion Cross Gun
+10 Maelstrom Champion Twin Chainblades
+10 Maelstrom Champion Twin Swords +10 Skeleton Helm
+10 Skeleton Mail
+10 Skeleton Greaves
+10 Skeleton Gauntlets
+10 Skeleton Boots
+10 Skeleton Witch Helm
+10 Skeleton Witch Mail
+10 Skeleton Witch Greaves
+10 Skeleton Witch Gauntlets
+10 Skeleton Witch Boots
+10 Champion Cap
+10 Champion Jacket
+10 Champion Pants
+10 Champion Gauntlets
+10 Champion Boots
+10 Champion Leather Cap
+10 Champion Leather Jacket
+10 Champion Leather Pants
+10 Champion Leather Gauntlets
+10 Champion Leather Boots