Mercenaries,
You already know that fruit is tasty and healthy, but did you know it can also be lethal? Brush up on your fruit-bashing skills and come to Colhen between 8/21 and 9/3 for the first annual Fruit Fight Sports Day Event! Free gifts and awards will be given to all participants, and if you bring your a-game, you might even be the first Fruit Sports Champion!
All characters are eligible to receive the Event Storyline quest. Talk to Allysa about the Fruit Fight Event and she'll tell you the basic rules and guidelines. Let the Fruit Bashing begin!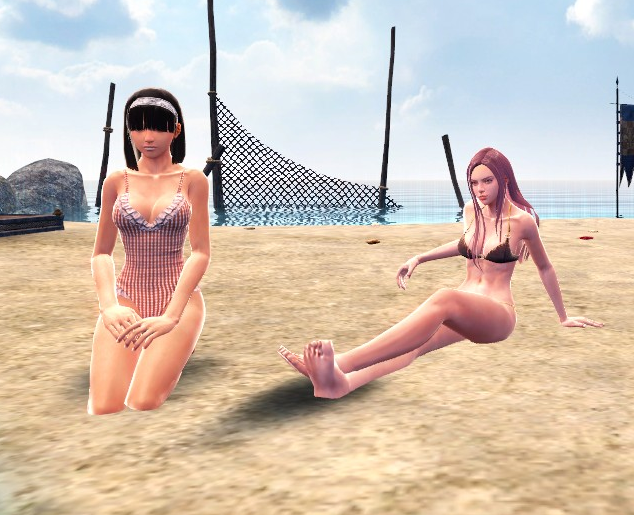 Game Rules -The team that smashes the most fruits wins the Fruit Fight!
-If you pop a water balloon, all of the surrounding fruit will explode
-If you touch the boxes on both walls, you will receive more oars
-If you get the beach volleyball, it can be used to attack the opposing team
-Trophies will be given to all players who participate in the Fruit Fight Game Exchange -500 Trophies: receive Twinkling Top(Single Item)
-100 Trophies: receive Fruit Symbol (Single Item)
-3 Trophies: receive Summer Box(Single Item) Prizes Transparent Armor Set
Binding Potion
Merc Recovery Potion
Cadet Badge
Attack Boost Potion
Stamina Potion
Superior Energy Potion
Divine Blessing Stone
Luck Blessing Stone
EXP Blessing Stone
AP Blessing Stone
AP 200 Capsule
Enhancement Elixir
Empowered Enhancement Stone
Goddess Grace Party
Goddess Grace Gather as many trophies as you can and be the first to get the full Twinkling Equipment Set! Also you'll have a chance on obtaining newly released Binding Potion. This is an item that will increase the binding count on any your existing equipment. The Binding Potion is only available through the Summer Box, So grab a Trophy Potion from the Supply Depot and increase your trophy winning chances .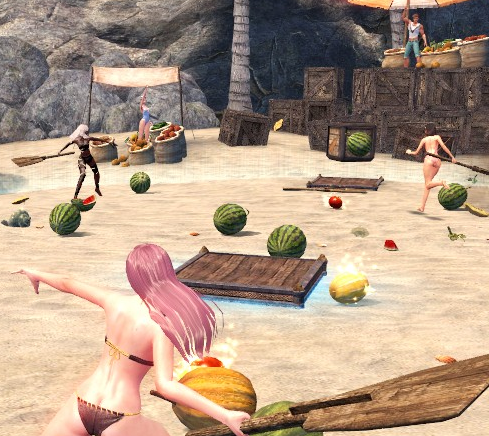 Item Name: Trophy Potion Period: 8/21 ~ 9/3 Price(NX): 4,900/13,900 (1/3) Location: Supply Depot Game Note: Increases the number of trophies you can collect in the fruit fight event.
-Max # of Trophy: 20 (Without Potion)
-Max # of Trophy: 100+ (with Potion)