Mercenaries,
Vella is stomping onto the battlefield with her fancy new Twin Chain Blades, and we'd like to commemorate the occasion with the limited-time Melee Makeover Package, available for any character! This package contains all the essentials, from Hair Coupons to Dye Ampoules and even full body tattoos. Fight hard and look good doing it with the Melee Makeover Package!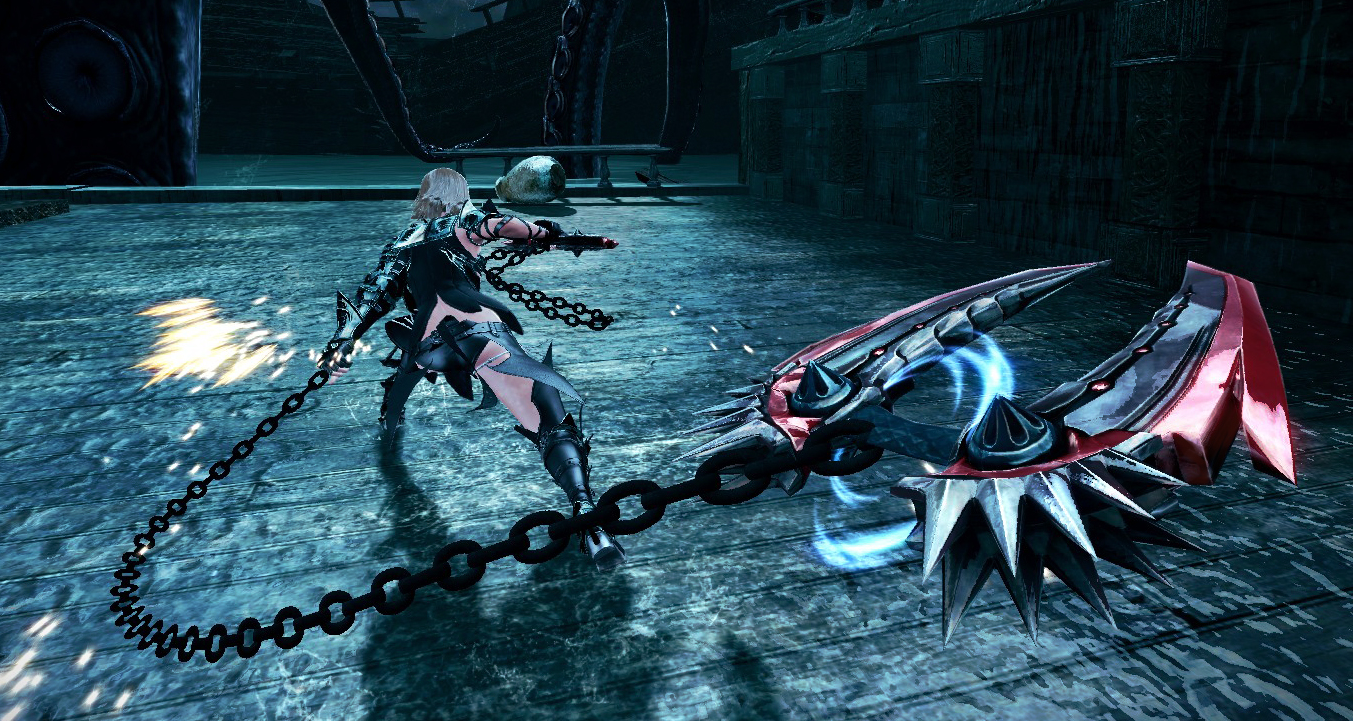 Item Name Period Price Location Contents Melee Makeover Package





7/24 - 8/6 19,900 NX Supply Depot -Hair Coupon (Permanent)
-Inner Armor Coupon (Permanent)
-Body Painting Coupon (Permanent)
-Clodagh's Dye Ampules (x3)
-Fixed Dye Ampoules (x1) Get your Melee Makeover Package in the Suppy Depot from 7/24 to 8/6. You don't have to be Vella to look good!