Here is a quick guide on how to open "Vindictus" from your Computer!
1. Open your "Computer" folder, which can be located in the "Start" menu.


2. Open the "C" drive.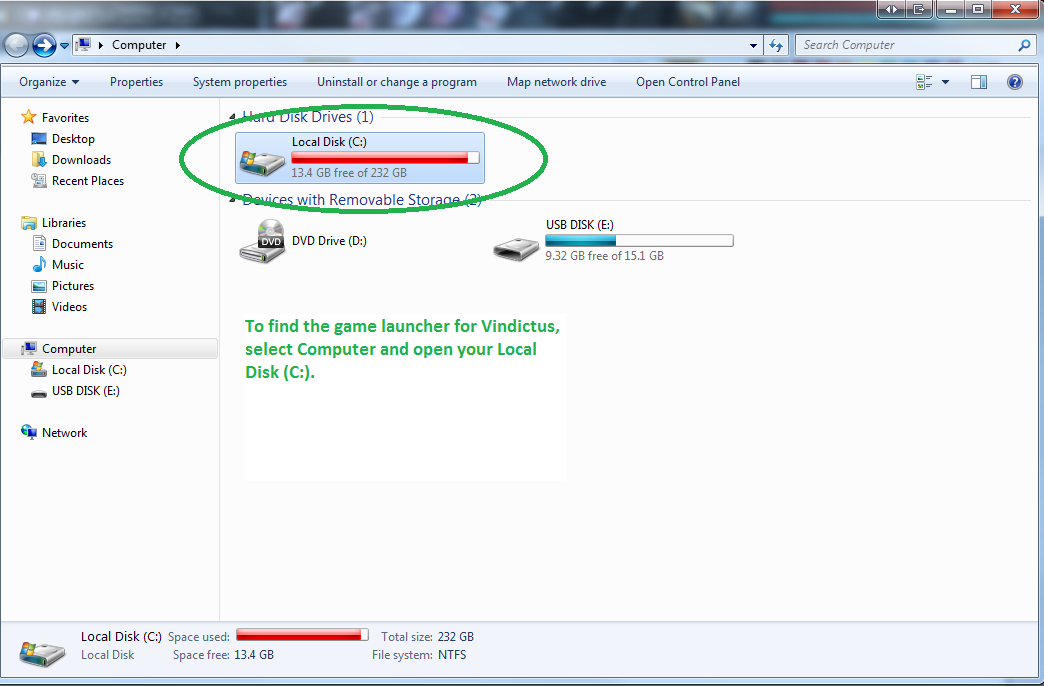 3. Open the "Nexon" folder.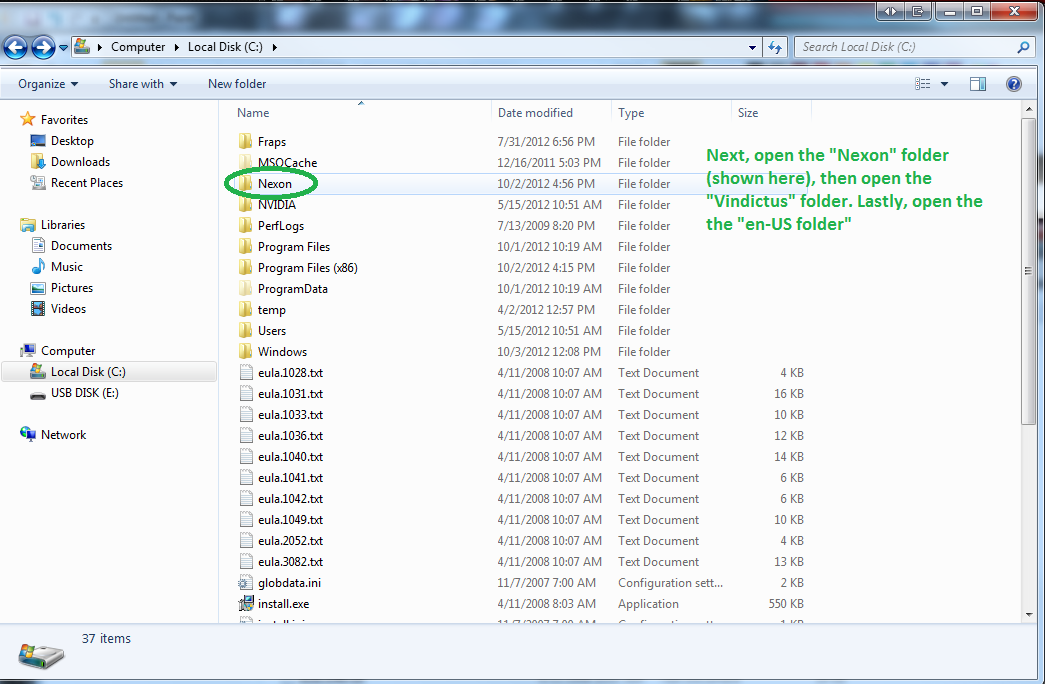 4. Open the "Vindictus" folder.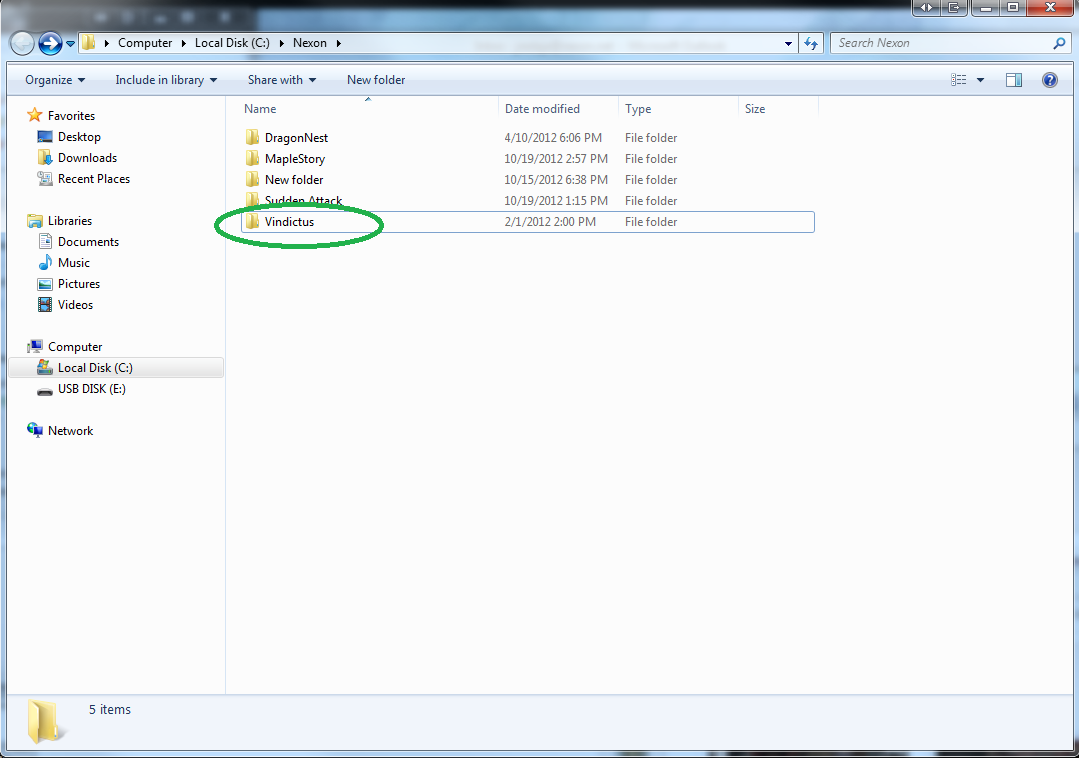 5. Open the "en-US" folder.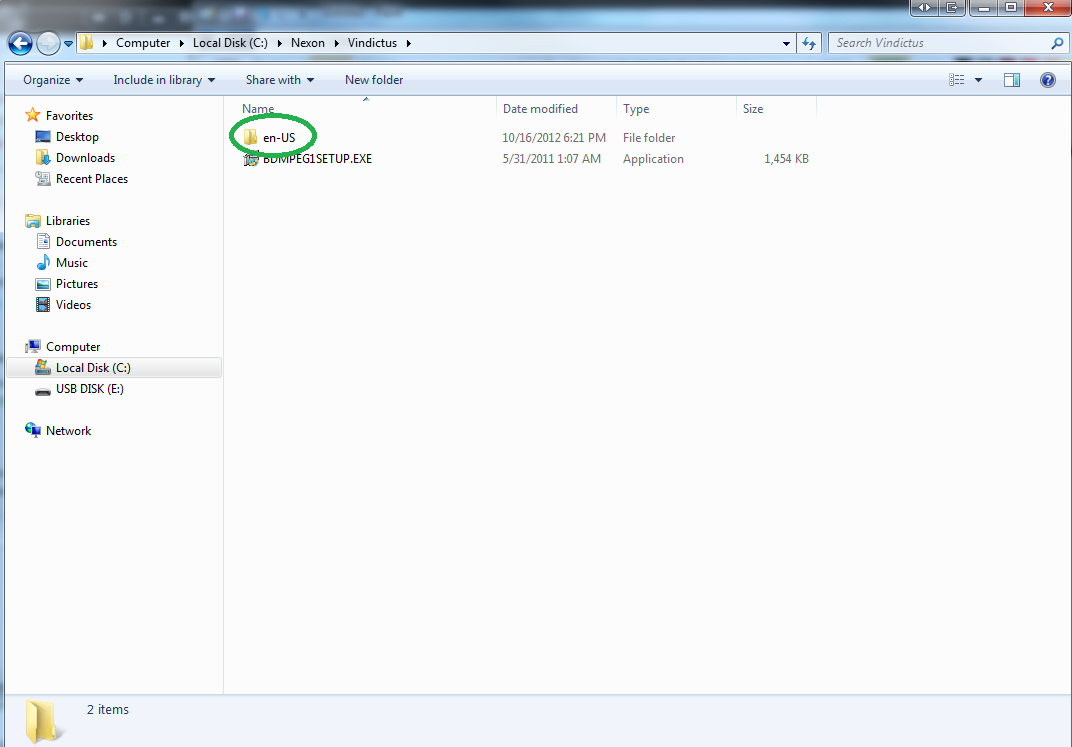 6. Locate the "vindictus.exe" file and launch the game!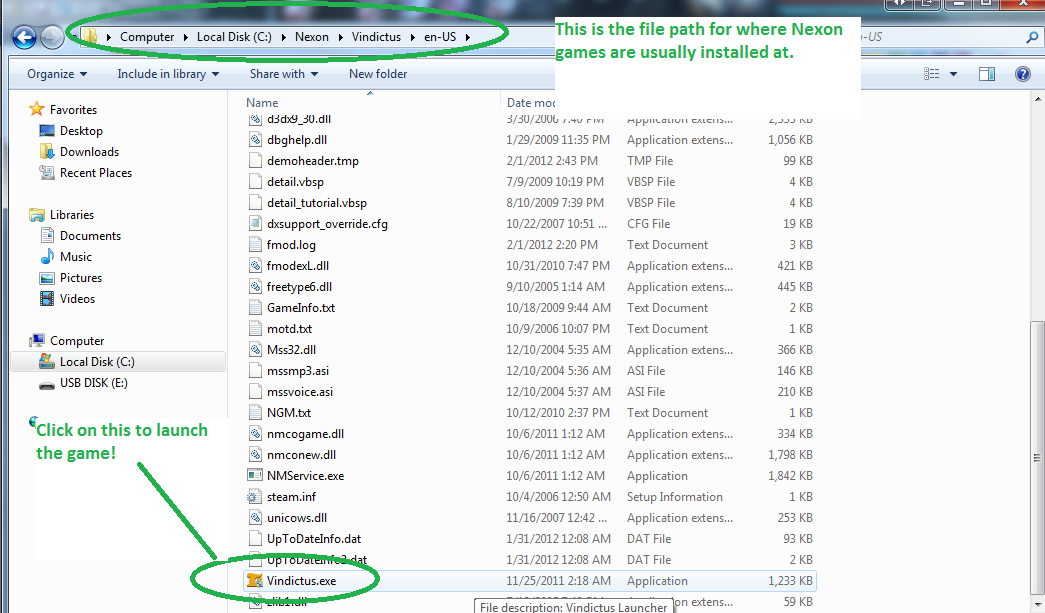 But nobody wants to go through all that trouble every time they have the urge to play Vindictus, right? Luckily, you can create a shortcut on your desktop that does all the work for you! To create a shortcut:
1. Right-click on Vindictus.exe, and choose "Send to."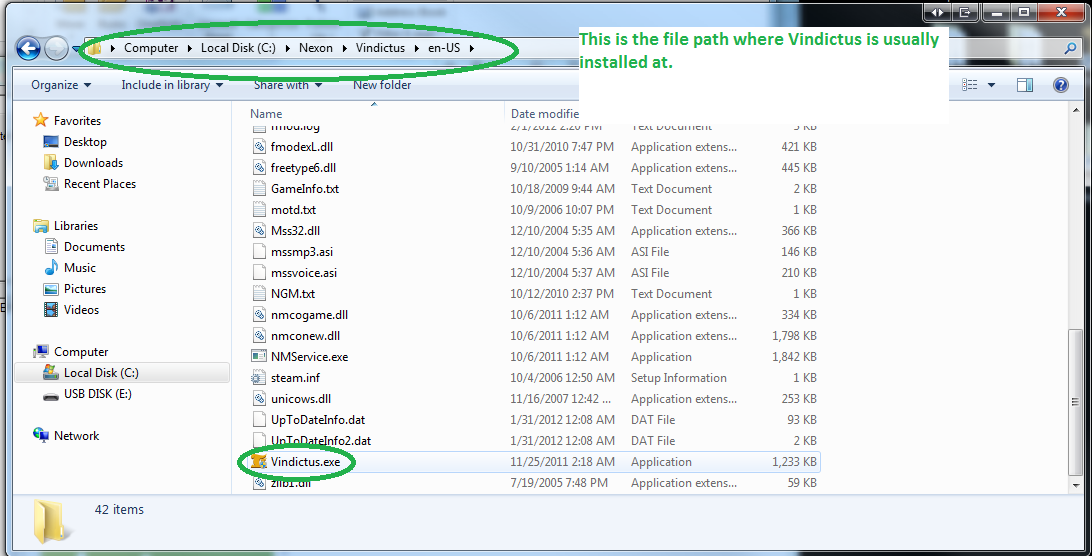 2. Choose "Desktop (create shortcut)."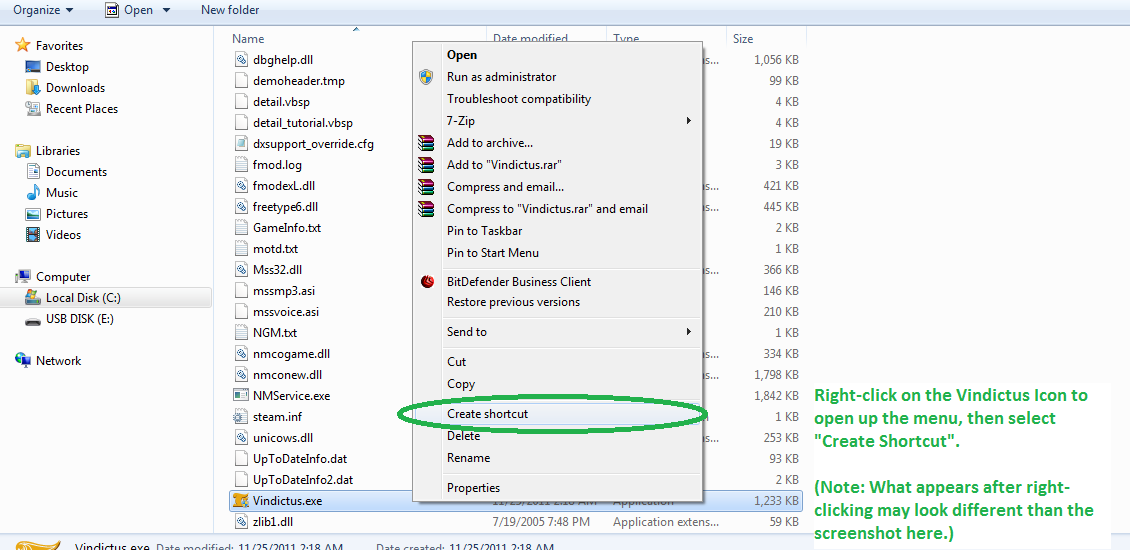 Now, you'll have a handy Vindictus icon that will launch the game straight from your desktop! You may already have this icon on your desktop from the initial install.