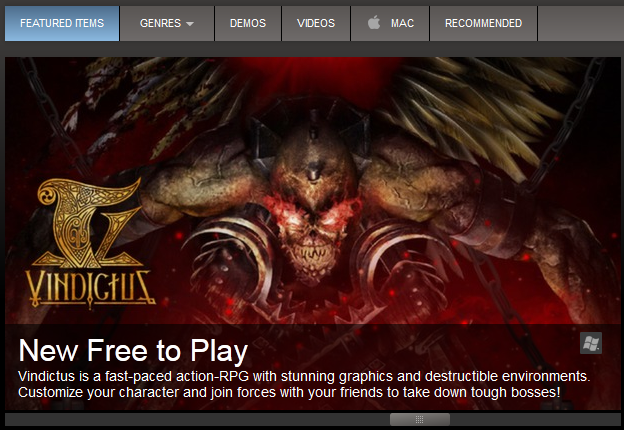 Vindictus is now available through
Steam
. You can now connect with millions of players and have instant access to your favorite games and easily chat with all your Steam friends in-game.
Steam also provides
Automatic Gaming Updates
, so you no longer have to worry about patch dates or new installs.
Head over to
Steam
and get into the new Vindictus Steam Community.