Tenn-hut, Mercenaries!
A brand new care package has just arrived from the Goddess herself to help you in your unrelenting pummeling of the Fomors. Pick up the pace and head to the Vindictus Supply Depot to get yourself a kit containing military fatigues, dog tags, and a helmet to prepare you for the bloody battles ahead!
The Military Inner Armor Package will contain the following:
Permanent Military Inner Armor Coupon
Permanent Military Paint Coupon with a choice of Military Paint, Courageous Military Paint, and Simple Military Paint)
Dog Tags (30-day necklace item that provides 1,500 Defense and 20 Luck)
Heavy Ballistics Helmet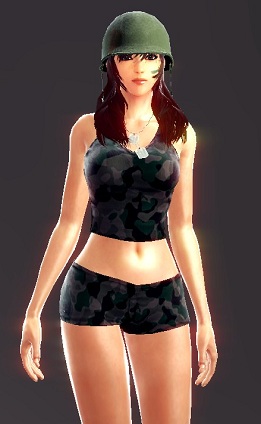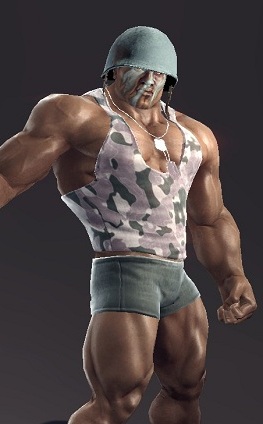 You will take advantage of this offer and you will take down all who stand in the way of our beloved Goddess!
Notes: Inner Armor and Military Paint Coupons expire after 30 days.
Military Inner Armor and Military Face Paint are also available in the Avatar Shop as individual items.
The Military Inner Armor Package will only be available through November 15, 2011.
Max Durability Increase Potions now in Supply Depot
Mad Durability Increase Potions have been added to the supply depot! These handy potions will increase weapon and equipment durability by 20 points.
(Karok's looks scary D8 )