Ask any Rusty Hearts player what the most popular realm is and they'll undoubtedly answer with Ruska. Ruska is the first realm on the list and his name just sounds so cool, no wonder it's the most popular choice. Most players want to get straight to the action and Ruska is the easiest realm to navigate to, but up until now we've never officially endorsed it as the recommended channel. Starting today we're officially encouraging players to play within the Ruska realm. Additionally, you can even change to Channel 1 and see even more players as Channel 1 is our most densely populated zone.

By default you are sent to less populated Channels in an effort to ease congestion. If you're looking for new people you can manually choose your channel by hitting escape and choosing "Change Channel"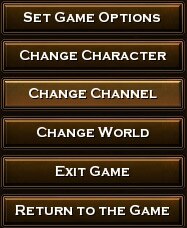 Stop playing alone and get on Ruska Channel 1. We hope to see you there!
----
PWE's stuff to stop the complains about ghost towns.
And tbh I'd rather play in a ghost server and have the % bonus xD