Looking for some new duds for your fair lady, Natasha? You may want to check the cash shop as the latest maintenance brought a few colored variations of a very lovely, yet professional look. Natasha can be a ruthless slayer, but with this seductive workplace outfit it will look like business as usual.
Load up on the full set or individual costume items from this outfit to complete your look!
Natasha's Striped Outfits are slimming, yet dangerous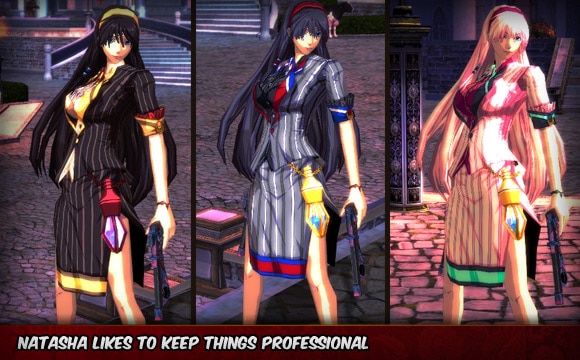 Set yourself apart, mix and match or deck yourself out in the full set to pull off the Striped Professional look.
Find this outfit as well as a variety of other beautiful Natasha apparel in the Rusty Hearts Cash Shop.