Most of us have checked out the Cash Shop and seen the "7 Day Level Up package", but did you know we have a 30 day level up package as well?
Head to the "Package" tab and take a look at the item(s) available. From this screen you can select the Level Up Package and purchase it.
Don't be afraid to click "Buy", you will have to confirm purchase in the pop up confirmation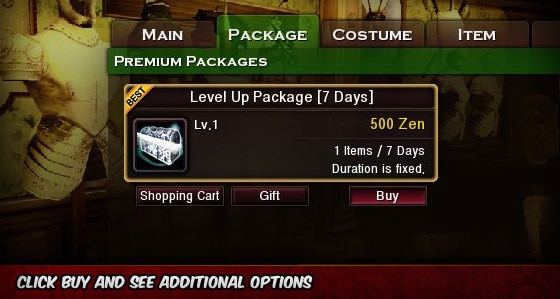 Previously, you would have to clicked "Buy" to see your additional options. Now you'll find all the packages split in the main package window for easy navigation and shopping. In addition to the 7 Day Level Up package, there is a 30 Day Level Up package that is discounted by 25%. You'll get more for lesswhen you buy in bulk and you don't even need a member's card.
500 Zen discount? Snap!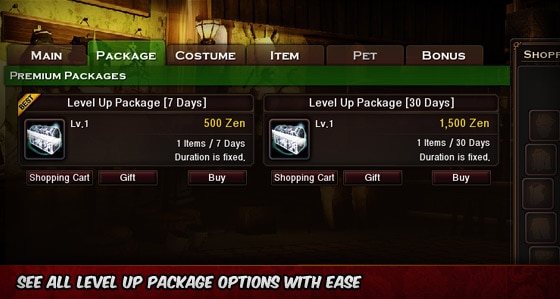 Keep an eye on bulk options as you can save some serious Zen when you buy more.