The Ancient Treasure Chest event is coming back!
Within the Shadow World, Fomor minions are dropping strange fragments that when puzzled together form a treasure chest. Gather up ten of these mystical fragments and bring them to Eavan in Dunbarton. Eavan will reward your enterprising collection with two different items: a gift box and the ancient treasure chest itself! While the gift box can be opened by any normal means, such as taking off the lid, the Ancient Treasure chest will require a key. Such keys can be found within the Mabinogi in-game cash shop.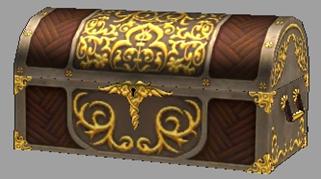 If you don't wish to open the treasure chest, you can drop it on the ground. However, be wary, treasure chests are volatile and the chemicals used to piece them together will dissolve both the chest and the item within! The dissolution process will be just long enough to show you the item that was kept inside.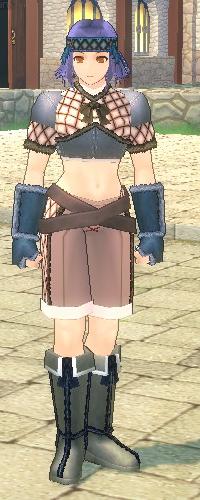 Among some of the items that drop from the Ancient Treasure chests, you will find:
Diamond Patterned Leather Armor (M)
Diamond Patterned Leather Armor (F)
Diamond Patterned Leather Gloves
Diamond Patterned Leather Boots
Diamond Patterned Leather Helmet
Quilted Light Armor (Female Giant)
Quilted Light Armor (Male Giant)
Quilted Hairband
Quilted Protector
Quilted Boots
Clover Pig Costume (F)
Clover Pig Costume (M)
Clover Pig Hat
Mushroom Robe
Panacea Healing Wand
Quercus Fire Wand
Emission Lightning Wand
Par Ice Wand
Masamune
Gift Boxes contain some of the following items:
Katana
Dustin Silver Knight Armor
Dustin Silver Knight Vambrace
Dustin Silver Knight Greave
Chinese Dragon Armor (All Races)
Chinese Dragon Guantlets
Chinese Dragon Boots
Chinese Dragon Helm
Hit up the Shadow Realm! If you don't want the Ancient Treasure Chest, you can always kick over the items from Gift Boxes to your forever hungering Ego Weapon! By purchasing a stack of 30 treasure keys, you can save up to 10,000 NX!
Need some NX first? Get some!
The Holidays are coming! Get some FREE NX with this special offer!
Mabinogi - FREE Fantasy Life