Want to sweeten up your holiday season? How about a fresh new batch of updated Fashion Gachapon? Youíll be able to train your petís skills a faster with Pet Training Kits! And finally! Item Bags are available in General Shops around Erinn. Extend their duration with a Bag Extension Key!
-----------------------------------------------------------
So, are you hoping to score a sweet item from a Fashion Gachapon? There are old favorites, which are a little more common, like the Trudy and Bonita sets. Brand new items such as the Bonnet, Nightgown, Slippers, and Casual Suits have been added for those looking to pack their wardrobes with the freshest look! Check out some of the awesome items you can find in the latest renewal for the Fashion Gachapon!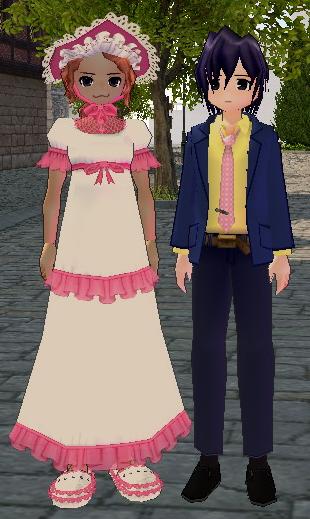 Bonnet
Nightgown
Slippers
Casual Suit Ė Blue
Casual Suit Ė White
Terra Gothic Full Dress
Terra Gothic Suit
Elegant Gothic Dress
Elegant Gothic Skirt
Elegant Gothic Suit
Apron Dress
Astin set (Dashing Suit, Cap, Gloves, Shoes Ė all come separately)
Bianca set (Wing Bolero, Cap, Gloves, Ribbon Boots Ė all come separately)
-----------------------------------------------------------
ďPet Training Kit?Ē you ask? Yes! This awesome cash shop item will allow you to permanently increase some of its skills, even if those skills have reached their maximum rank! For example, letís say you want to increase the power of your new Snow Tigerís Smash skill. Youíve already trained your Snow Tiger to Rank 5, the highest maximum skill the Snow Tiger can reach in Smash. By using the Pet Training Kit, thereís a possibility that fuzzy olí Siegfried might get Smash Rank 4!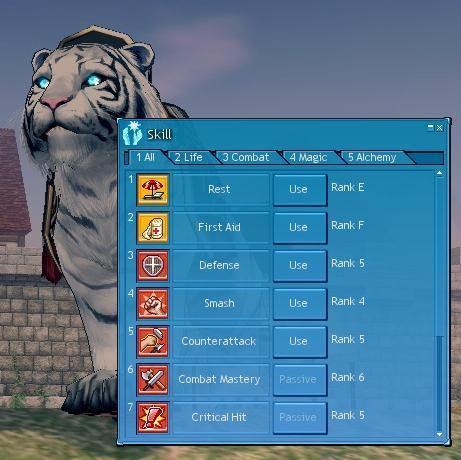 The pet training kit has the potential to increase up to three different skills! However, anyone who has owned a pet in real life knows the struggles that they have with training pets, and sometimes they do something you donít want them to! In this case, a skill might get its rank lowered. Donít worry though Ė at least one skill will have its rank increased and the number of decreased ranks will never be higher than increased ranks.
-----------------------------------------------------------
Want a little extra storage space? Youíll find that you can now purchase a new 8x10 Item Bag from General Shop owners across Erinn. You are able to hold these bags in addition to another normal item bag that is also in your inventory. Like other bags, you will need Mabinogi Premium Service to open and place items within. These special item bags are somewhat troublesome, and they require a key to extend their usability. The Item Bags (8x10) will start off with an initial 30 day usability, at which point you will need to purchase an Expiration Extension Key from the item shop. These special keys will extend the time available on the bag by 1-30 days, depending on the type of key you buy.

-----------------------------------------------------------
Whether itís fashion, pets, or convenience, the cash shop update for December has got you covered! Check it out!
Add something special to you Fantasy Life! Get some NX today!
Looking for more great stuff? Try this FREE NX offer!
Mabinogi - FREE Fantasy Life