A year ago, Nao asked the selfless residents of Erinn to care for her young owl hatchlings. Adventurers who could stick to the task and return the owls as they were given were duly rewarded with Naoís thanks and appreciation. It seems that Nao has once again over-extended her responsibilityÖ and this time with tiger cubs!
Upon entering Mabinogi, Nao will ask you to care for an adorable tiger cub. Roughly every hour, your tiger cub will give you an indication that it wishes to be fed. Once you feed the tiger four times, you will be able to set it loose. Your prize for releasing the cute cub is an assortment of different items:
-White Tiger Robe
-Mini Potion
-Toy Bow
-Show-off Steak
-Crazy Chocolate Ball
-An Assortment of Potions
-Robe Expiration Cancellation Gem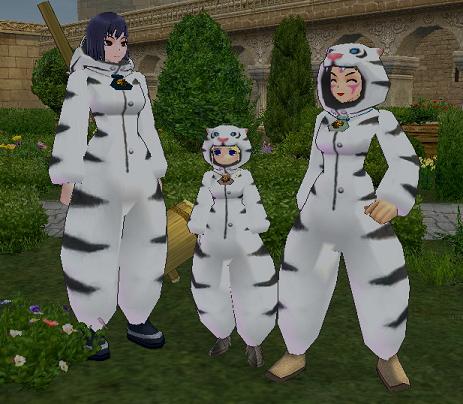 Sadly, the White Tiger Robe is a temporary 3-day item. Youíll have a chance to receive a Robe Expiration Cancellation Gem upon returning your tiger cub. Additionally, Robe Expiration Cancellation Gems will be available in the Mabinogi in-game cash shop. If you happen to receive a Mini Potion as a prize, make sure to use it before you change channels, enter a building, or otherwise change screens. This item will drop from your inventory unless you use it.
Get ready to have an adorable tiger cub to care for, because these critters are on their way to the world of Erinn!
Want to purchase a Cancellation Gem? Get some NX Cash today!
Want FREE NX to get your gem? Check out this great offer!
Mabinogi - FREE Fantasy Life