The premium shop has often sold Character Cards that come with special bonuses. Some are specifically designed with a season in mind, while others simply have some unique clothing included with the character card. More often than not, these special character cards have clothing items. We've never released Heavy Armor Character Cards. Until now.


From November 10th to November 30th, you can purchase Arashi Armor Character Cards from the Premium Shop. These special Character Cards contain the full set of Arashi Armor! The helmet gives its wearer the likeness of Nordic Valkarie war maidens. Protecting the wearer's vitals is the hardened steel breastplate. The left shoulder is protected by a layered pauldron. No armor set is complete without a pair of gauntlets and greaves; so both of these items come with the Character Card as well!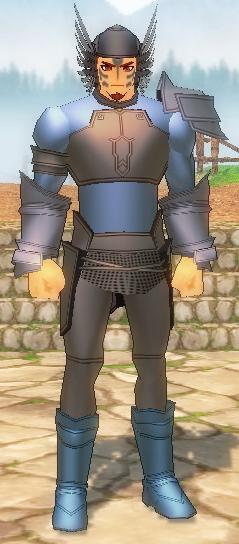 Unleash your inner warrior and suit up with these awesome Character Cards! Remember, they're only available for a limited time, so act fast!
Need some NX to gear up? Purchase NX here!
Want free NX for this special offer? Check out this deal!
Mabinogi - FREE Fantasy Life