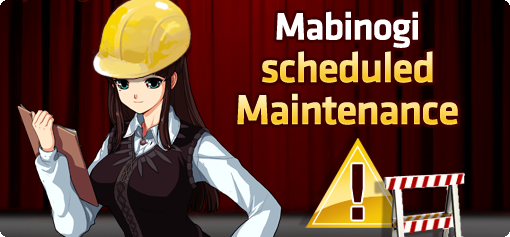 Dear Players,
We will be performing a routine maintenance on all game servers on October 5th. During this period, Mabinogi will be unavailable. Game maintenance will last approximately 8 Hours.
Please note that billing services will also be unavailable. Additionally, website services may be unavailable for brief periods of time during this maintenance.
Thank you for your patience, and we apologize for the inconvenience.
-Time-
Pacific: 10:00 PM ~ 6:00 AM, Tuesday, October 5th, 2010
Eastern: 1:00 AM ~ 9:00 AM, Wednesday, October 6th, 2010
-What-
• Mabinogi will be unavailable
• Website may be temporarily unavailable
• Billing Services (charging and spending) will be unavailable
-Game Info-
• The Fishing Event will continue through October 12th
-The Nexon Team-