Unrestricted Dungeon Pass and Chat Color Change Potion
Tired of hunting Fomors for that special Basic, Intermediate, or Advanced Dungeon Pass? Well, here's some relief: the brand new Unrestricted Dungeon Pass, now available at the in-game Item Shop!
Simply drop this special pass in any of the Uladh dungeons, and a menu will appear. From this menu, you will be able to choose any of the dungeon difficulties, from Basic to Advanced. With the Unrestricted Dungeon Pass, you'll have a much easier time snagging those hard-to-find collection book pages, items, and enchant scrolls! You can even put this brand new item to use during the Dungeon Collection Event!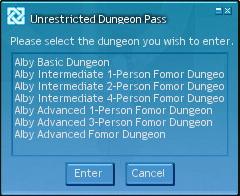 Have you been feeling like your chat is a little… boring? Try out the Chat Color Change Potion, now available in the in-game cash shop. Just like the Name Color Change Potion before it, the Chat Color Change Potion will change the color of your chat text and chat bubble for one week!

Simply spin the wheel to see what color you'll get!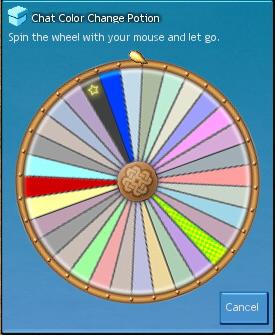 As you can see, your chat bubbles may have some striking changes with this new item.

Mabinogi - FREE Fantasy Life