Apr 08, 2011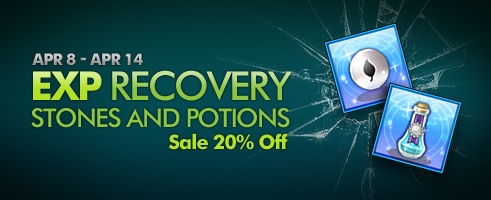 Looking to level faster and not worry about losing EXP upon death?
GET YOUR EXP Recovery Stones andEXP PotionsNOW
! Starting today and throughout next week, prices on all
EXP Recovery Stones
and
EXP Potions
are slashed by an additional
20%
off the sales price! With the release of Chapter 2 just around the corner,
Check out the Item Mall now!