Mar 23, 2011
Dear Legend of Edda Community,
Tonight we are releasing the third set of screenshots and details regarding the Second Chapter in the Legend of Edda saga!
We are excited to present images from the highest level map which will be arriving with the Chapter 2 update for Legend of Edda:
The Wall of Wail!
The Wall of Wail is a disputed territory map with monsters ranging from levels 52 ~ 54, and will be the most difficult open world map in the game when it arrives. An unforgiving desert, the Wall of Wail is named for the cries of the Titan Prometheus who was eternally chained there by Zeus in punishment for crossing him. Cries that echo off the walls of the towering mesas and canyons that surround the desolate landscape.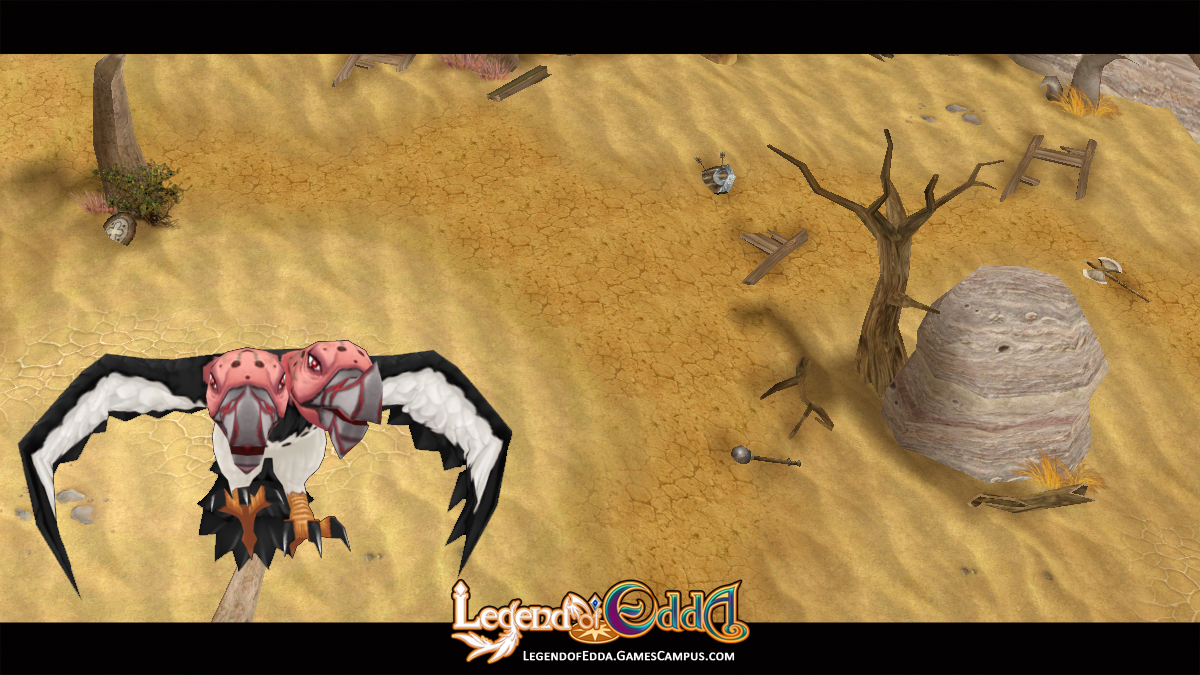 Taking pity on humans for their lives of toil, Prometheus tricked the God of Thunder into choosing bones wrapped in fat as the permanent offering mortals were required to burn for the gods, allowing humans to keep the meat of the animal for themselves to eat.
In retribution for the trick, Zeus took fire away from mortals, which Prometheus then promptly stole back and bestowed to mankind. Outraged, Zeus bound the Titan and left him to be fed upon eternally by the many types of vultures (pictured above) that surround the body of the fallen Titan in the Wall of Wail.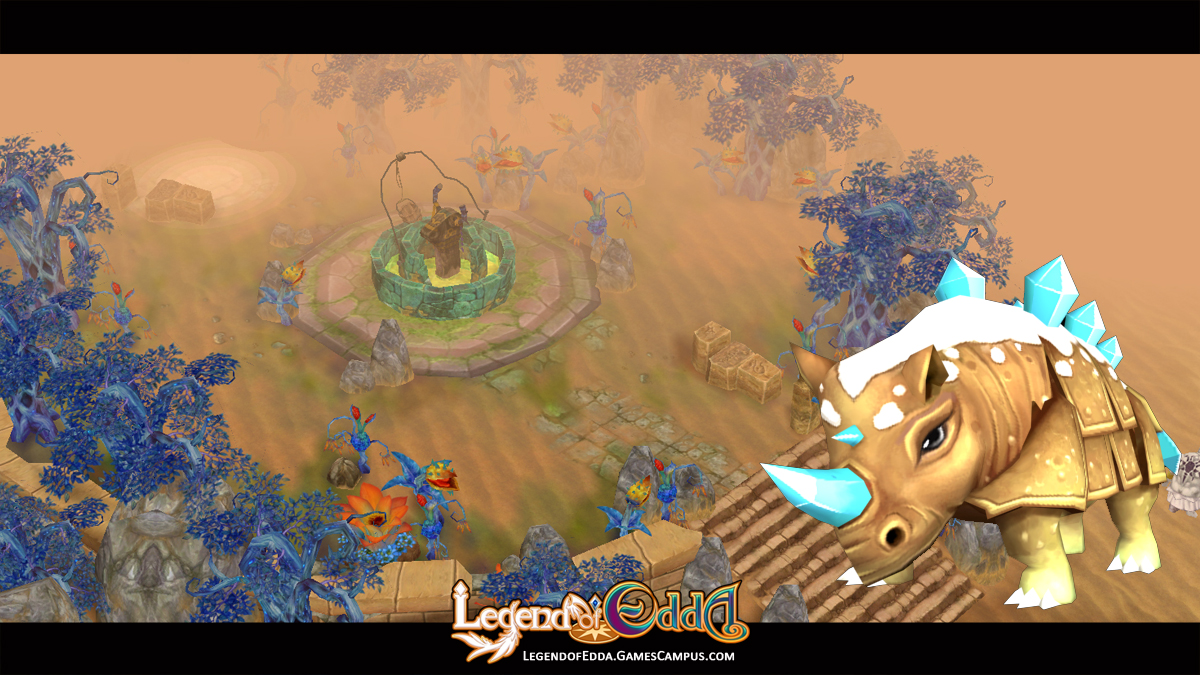 The crystallized Rhinos of the Wall of Wail are peaceful by nature, but have very poor vision. Movement often startles them, causing innocent passerby to become victims of their ferocious charges.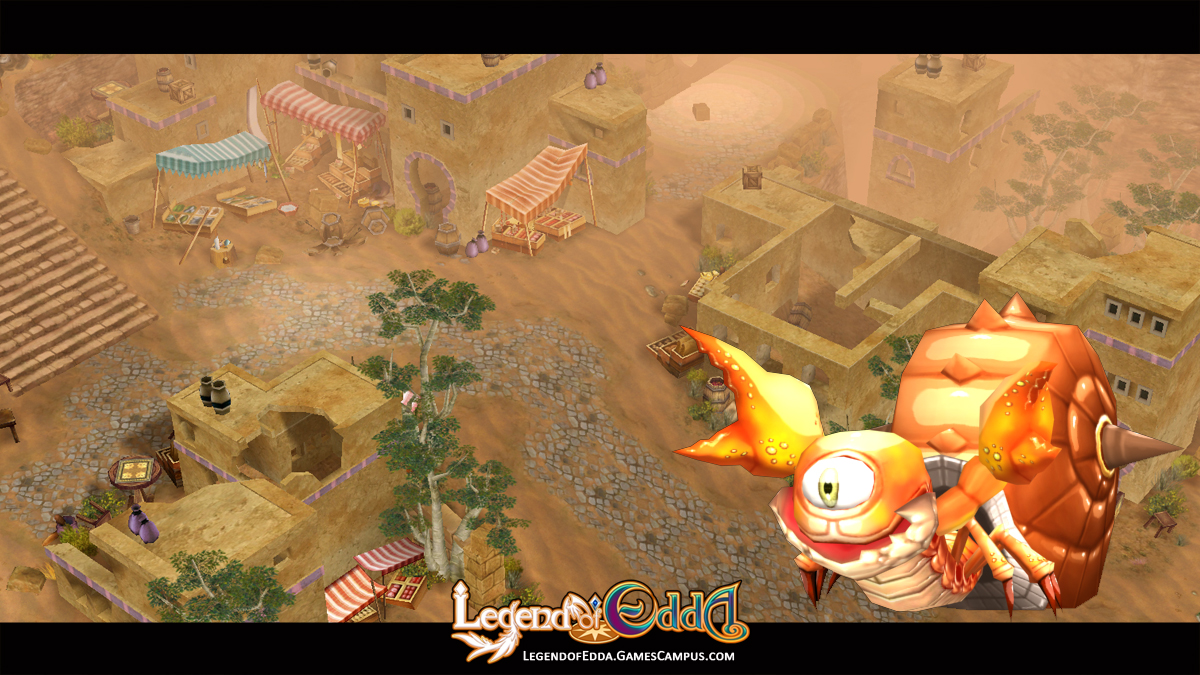 The cyclopic Sandnites are voracious aquatic hunters by nature. However when the scattered oases of the Wall of Wail began to shrink at the start of a centuries long drought which still plagues the region, they have been forced to travel further and further across land to find the few remaining sources of water... and prey...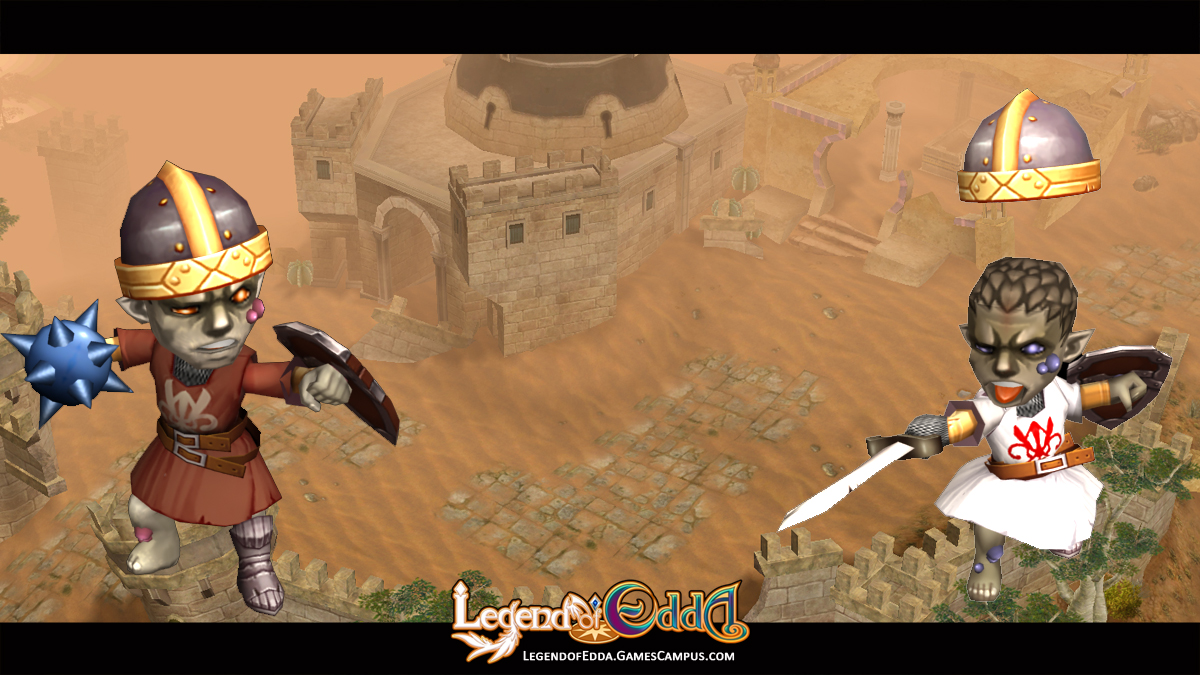 The ruins scattered around the Wall of Wail belong to the once great Minotaurus race. After a devastating civil war over dwindling water resources drove their tribes apart and forced the Brownfeather Minotaurus tribe into exile in Shadow Canyon, Ghouls (pictured above) have taken residence in the ruins of their once magnificient cities, scavenging the remains.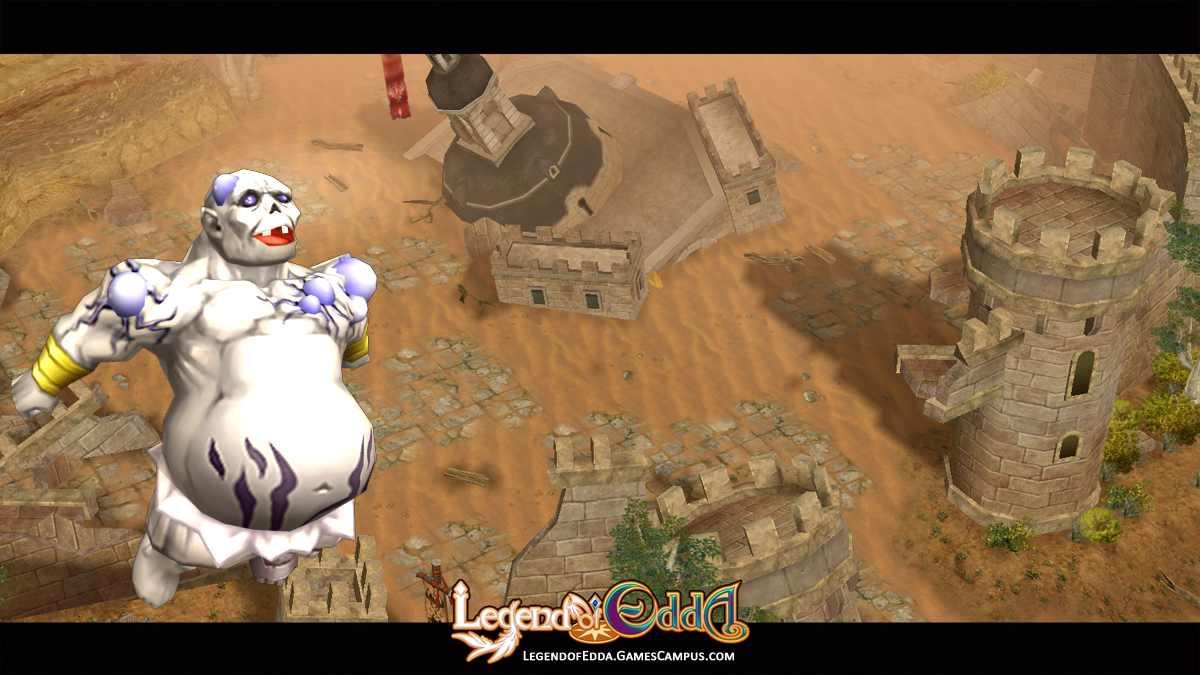 Driven from the more choice portions of the ruins by their smaller yet more cunning cousins that are able to use the abandoned tools and weapons found in the Minotaurus ruins, Big Ghouls are vicious brutes that present a serious danger to travelers venturing too close to their territory.
Keep an eye on the News section each week for more information about the Chapter 2 update, coming soon!
- Legend of Edda Team