Hi guys.
In my art class we have been working with metal, and making Jewelry Pieces.
So I have made a Valk Crest (Hey...that rhymes with Valkcest!)
So maybe this could be the official Valk fan club emblem?
But here it is.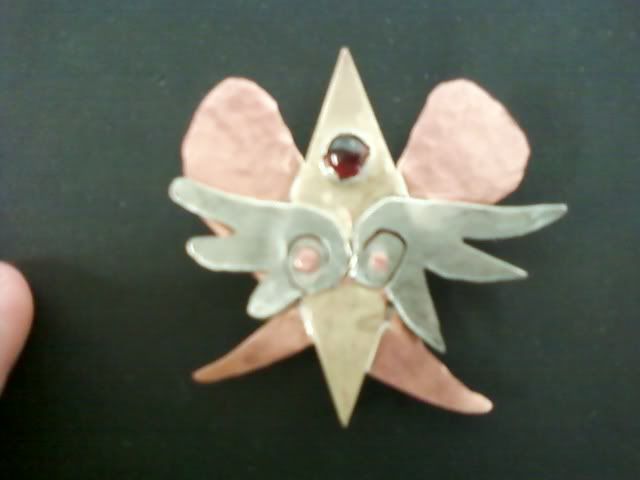 (The two Copper things are the Sparkle)
(The red Plabishon (stone) represents the +11 Valk sparkle.)
(The Brass crystal represents the Topaz Crystals in all the Valk weapons.)
(And obviously the two wings...)
So yeah, I got a ton of points in class for this, and spent about 6 hours on it.
edit; I actually made this into a Pin I can stick on my shirt. I can also stab myself in the eyes with it every time I break a Valk! <3