Hendon Myre Bulletin Board: February 25, 2011
Greetings Dungeon Fighters!
Just how good a Dungeon Fighter are you? You're going to find out when the new Hell Party system is unleashed! We talk about it in this edition of the Arad Post, along with your last chance to take advatange of our exciting February events and a way cool dance video. Read the Arad Post, the place to go when you want to know what's happening in Dungeon Fighter Online.
Headlines
Welcome Back to Hell!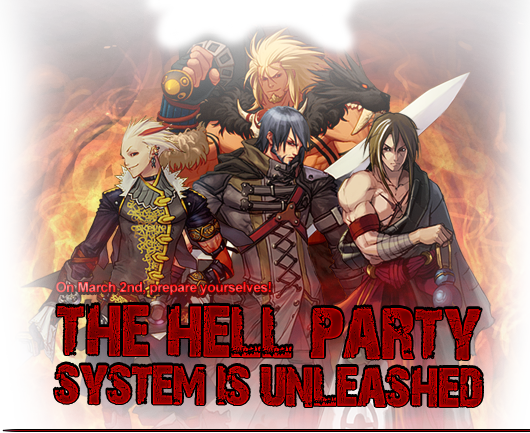 Beware the evil abominations that have made their way to Arad from other dimensions. Their presence can only mean one thing: yesterday's Hell Mode is gone! Prepare yourselves for the new Hell Party system!
Fire and brimstone!
Create Your Own DFO Fansite!
Dungeon Fighter Online is proud to announce the launch of our fansites page. If you have a DFO fansite, or are interested in starting your own, visit the DFO fansite page, download the kit, and become an official DFO fan site!
Get the details!
Marketplace
Last Weekend! Unleash Your Inner Animal!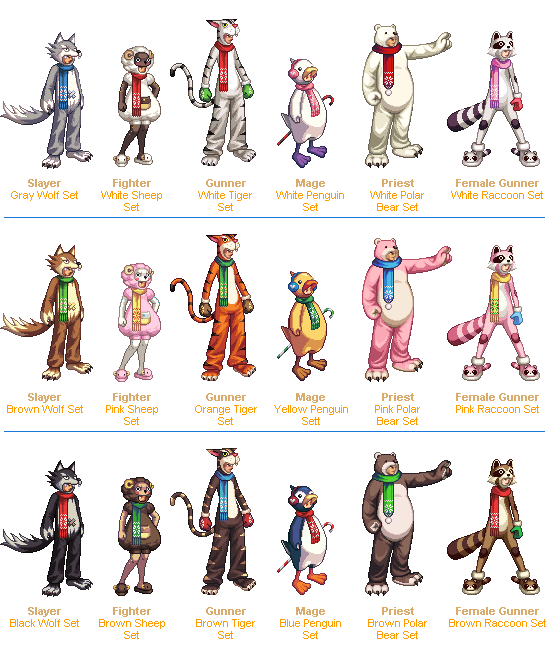 It's your last chance to pick up Animal Style Packages hat contain a special Animal Style Advanced Avatar Set that turns you into a wild (or cuddly) animal. They include great stats and some amazingly cool dungeon fighting essentials -- including a Golden Bind Cube and 12 Skeleton Key Fragments! These packages will be gone on March 2nd, so get them while you can!
Roar!
Get Your Golden Bind Cube!
Between now and March 2, 2011, you can take advantage of a very special and very limited addition to the DFO Item Shop: The Golden Bind Cube. This special Bind Cude only requires FOUR Avatars to create an Advanced Avatar in the style of your choice or the chance of generating a RARE Avatar!
Get the details!
Red Hot Valentine's Day Sale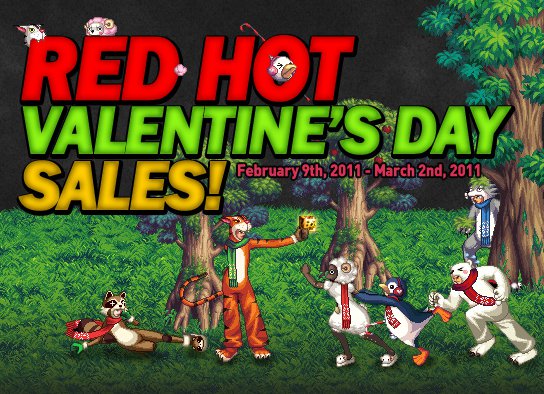 Feel the love!
Events
Downtime Compensation
We apologize for the unexpected game downtime and game difficulties players experienced last Monday. This was due to a power outage that affected our servers. During next week's maintenance, we will extend the duration on expiring items by 24 hours.
Get the details
Last Weekend! - Dungeons of Love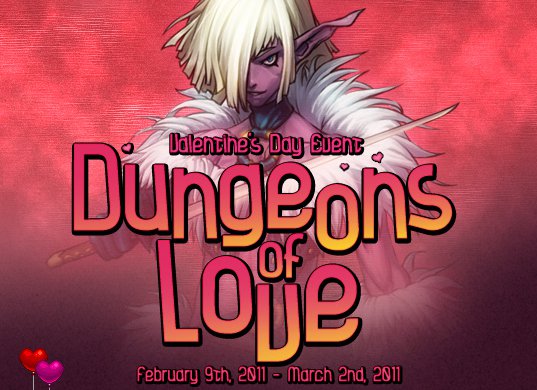 During this Season of Love, as you burn through your character's Fatigue Points, you'll gain amazing boosts and benefits! Come and celebrate the burning hot weekends of February in DFO! Dungeons of Love event ends February 27th. Other events run until March 2nd!
Hunka hunka burnin' ...
Last Weekend! - Act VII: The Witching Hour Events
Put on your Sorting Hat!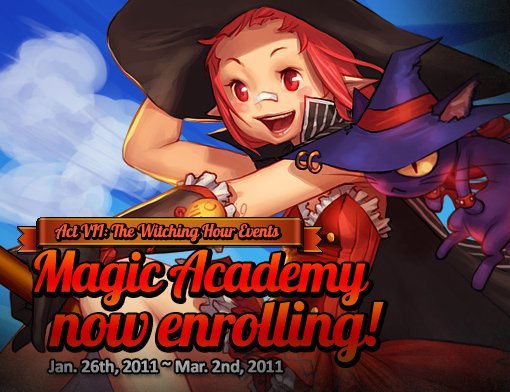 Community Spotlight
Ranger Dance Off
MapRunner00 brings us a fun "dance video" using a pair of Rangers getting down with their bad selves. Watch the video, then stop by the page to make some comments!
Get on your boogie shoes!
Ready to step up your adventure? Get some NX today!
Want to earn some extra NX? Check out these FREE NX Offers!
The Arad Post -- February 25, 2011