Jasmine's meddling with the time stream has created a new world known as the Mobius Realm. A twisted dimension, the Mobius Realms holds great wonders and chilling horrors.
Now the Goddess Althea's avatar is trapped in the Mobius Realm and Sarasa, the Priestess of Darkness, is organizing a team to rescue her. Do you have what it takes to join the Dragon Expedition and brave the Mobius Realm? Speed is of the essence, as it is only a matter of time before this parallel world becomes a reality and consumes our own!
The Dragon Expedition
It takes two to time travel, and that means you'll need a friend to help you as you venture into the Mobius Realm. Only two-player teams can embark on the journey, and both team members must be Level 60 or higher. A Mobius Strip is required for entry. These passes can be found in Abyss difficulty maps like Crash Site, Tel Numara and Tel Rosa. To enter the Mobius Realm, approach the Dragon Expedition Portal in the Garden of Eternity (Saint Haven).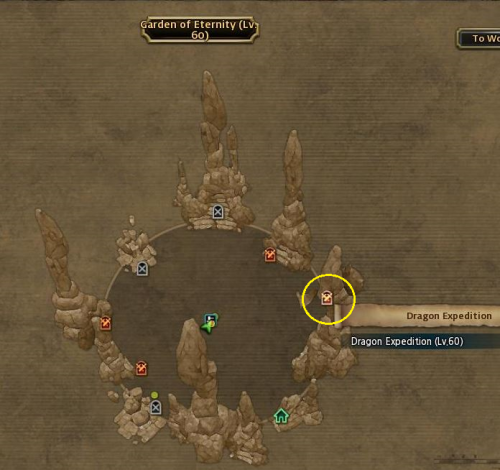 If you take the plunge into the Mobius Realm you will be greatly rewarded. Inside you'll find unique accessories, special Skill Crests and Expedition Crests. Four additional crest slots have been created just for this adventure, and Expedition Crests will boost multiple stats unlike other Crests.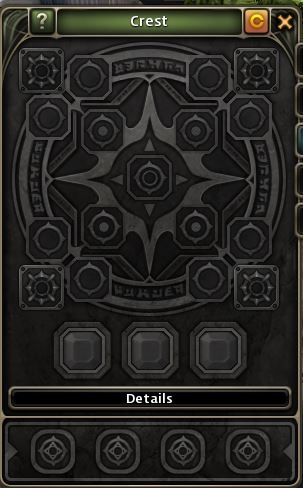 An Ever-Changing World
The Mobius Realm is unstable and constantly morphing and transforming. Each stage is connected randomly so you'll experience new twists and turns each time you enter! You'll also get the chance to meet dragons at randomly rotating nests!
Synchro Missions
The Mobius Realm transforms based on the ebb and flow of the Goddess Althea's dream. The more its reality differs from Althea's dream, the more the fabric of the two universes will be torn apart. It's up to you to achieve synchronization and keep reality in check.
Keep a close eye on Sarasa's advice as she guides you through the Mobius Realm. At the beginning of each stage she'll let you know the condition for achieving Synchro. If you successfully achieve Synchro, Sarasa will reward you with fantastic items!
Special Zones and Monsters
The Mobius Realm features two special zones for you to explore: Co-Op Zones and Hidden Zones. Co-Op Zones require excellent teamwork and are a great place to achieve Synchro!
Hidden Zones are a new feature not found in earlier nests. As you explore the Mobius Realm you may randomly stumble upon a Hidden Zone, which vary from non-combat zones to treasure zones.
Also prowling this otherworldly land is the elusive Golden Goblin. This sneaky baddie has been busy collecting gold, and if you defeat him you can claim his treasure! He'll appear randomly in each stage except for Co-Op Zones and Boss Zones. Be warned! The Golden Goblin has unlocked the secrets of teleportation and can open portals to aid in his escape if he's cornered.
But wait… there's More!
The Dragon Expedition features 50 missions and a variety of titles can be acquired during your quest. Related side quests will explore the back story and secrets behind the Mobius Realm and expand your Dragon Expedition experience! It also features two new potions, which can be crafted by players with Cooking Level 1: the Superior Defense Potion and Superior Secret HP Vial.
The Mobius Realm is world unlike any other. Though the risk is great, the rewards are even greater! Join Sarasa now and travel through time… AND space!