Tel Rosa, the jewel of the Tel Numara desert, has been burnt to the ground by Jasmine and her evil forces. Worse, she's also made off with Daisy! Now, it's up to you to investigate Tel Rosa's mysterious destruction and rescue poor Daisy.
Tel Rosa Streets
The once bustling markets of this fine city are now scorched ruins, patrolled by the deadly Strider Kupe, one of Jasmine's top lieutenants. The cries of the injured and dying have drawn the attention of a mysterious force. Outraged by Jasmine's cruel actions, this shadowy entity has sent you to track Jasmine down and heal the wounded city.
Arunut Valley
This labyrinth of canyons and gorges is home to the dead, but this hallowed ground has been desecrated by the Desert Robbers, a band of thieving monsters. The souls of the dead have cried for revenge and spawned Sharid, the Valley's guardian. Those who enter the canyons will face Sharid's wrath.
Ancient Shrine

This once peaceful holy ground has now become an active warzone. The Dragon Cultists, Ironfist Company, and even Jasmine herself have descended upon the Ancient Shrine, searching for a powerful relic rumored to have been buried in Varnak's tomb. You'll have to face two menacing bosses--Guard Captain Jackal and Guard Captain Dingo. Enter at your own risk.
Apocrypha 2 Details
Players at Level 50 or higher (60 or higher for Abyss difficulty) can begin the second apocrypha by speaking to Sorceress Trainer Stella in Saint's Haven (or, for Tinkerers, by accessing the Tinkerer Station in Saint's Haven).
The entrance to the Tel Rosa Dungeon can be found in the Liverwort Marina, which is accessible via the Saint's Haven South Gate or Lotus Marsh (see map below).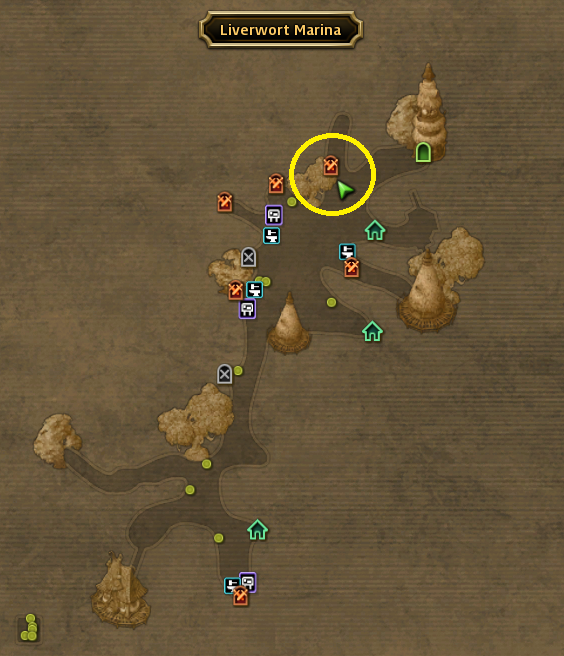 If you successfully complete the apocrypha you'll be rewarded with materials that will let you craft Epic Suffixes.
Daily Quests
You'll be able to access daily quests for the new areas at Level 60. Random quests become available daily, so be sure to talk to Guardsman Roy in Saint's Haven.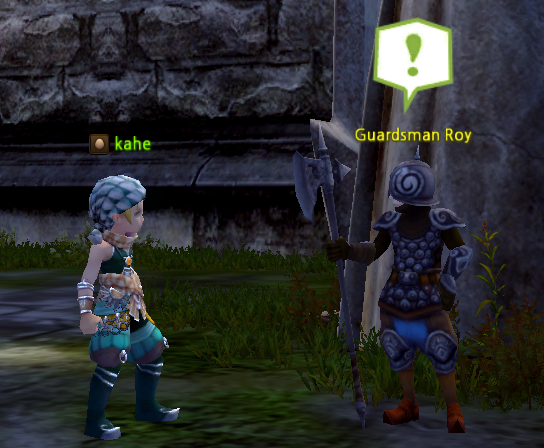 Scroll Quests and the Death Coin
As you fight through hordes of monsters, you'll notice the scrolls they drop once slain. These scrolls have specific objectives you will need to complete.

Once you complete the objectives, you will be rewarded with a Death Coin.

After collecting three Death Coins, look for the Skeleton Joker in any of the new dungeons on Abyss difficulty.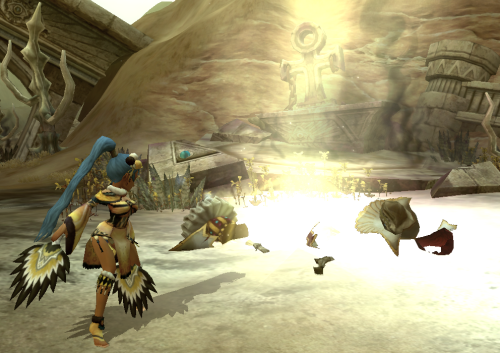 Give him the coins, and he will reward you with more loot than you can imagine… but not without a fight.
Challenge Quests
During your journey throughout the Tel Rosa map, you'll come across optional random quests. Complete the challenge and reap even more EXP and gold!
Tel Rosa may be lost, but justice can still be served. Slay the monsters plaguing the desert and bring peace to the lost souls haunting it.