Drive back the darkness in the 3rd floor of the Furious Mezzanine, explore your own personal dungeon full of NX items, and transform your old, unwanted costumes into something new in Dragon Nest's latest update!
Furious Mezzanine 3F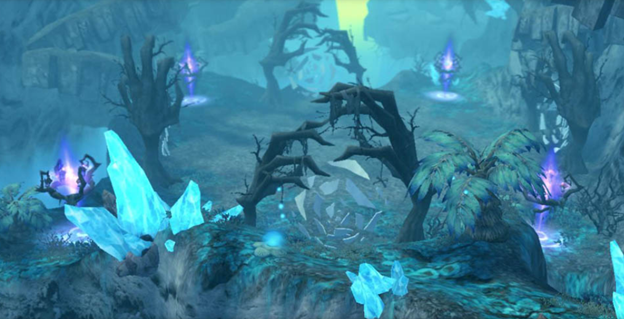 After completing the 35 rounds on the 1st and 2nd floors of the Furious Mezzanine, you'll have to venture to the 3rd floor to complete rounds 36 through 50. On the 3rd floor, you'll be tasked with defeating waves of difficult monsters and completing various victory conditions to progress.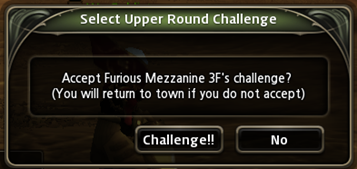 You'll need to clear the 1st and 2nd floors unless the party leader has already cleared them. If the party leader has already cleared the floors, the whole party can start from the 3rd floor.
-
Clearing the 3rd floor does not automatically clear the 1st or 2nd floor. If you access the 3rd floor first, the 1st and 2nd floors will remain incomplete until you clear them.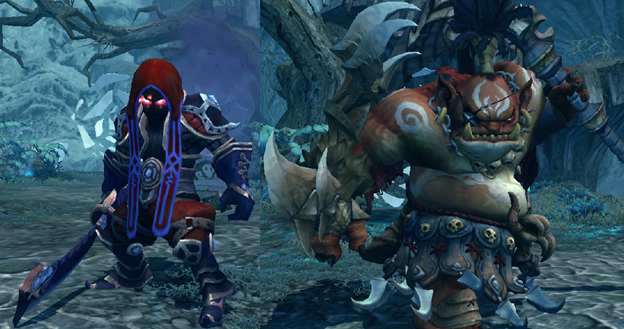 Through your journey, you'll encounter corrupted versions of the scariest Nest bosses.
Rewards
After every 5 rounds, a Wellspring Pack Otaku will appear.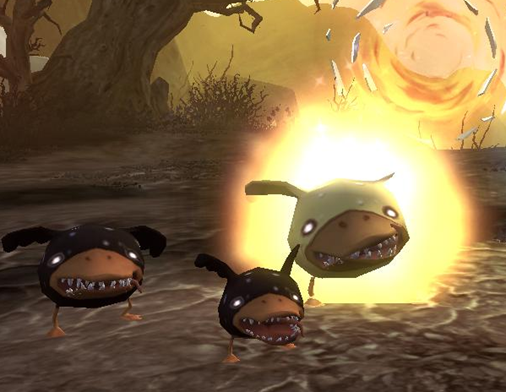 Kill the Wellspring Pack Otaku to get a Wellspring. 3rd Floor Wellsprings give you benefits that help against Typhoon Krag and Professor K Nest bosses. You can get additional Wellsprings from a treasure chest after completing the dungeon.
Achievements
New achievements and titles are also available for the 3rd Floor of the Furious Mezzanine. Show off your accomplishments to everyone!
Gateway of Memories
Enter a trio of 1-player dungeons to get a Treasure Box that rewards NX items.
To see more information,
click here
.
New Costume Synthesize/Hybrid System
Use the Costume Synthesizer Tablet and Costume Hybrid Tablet to make old costumes new again.
To see more information,
click here
.
Dragon Vault Update
-New additions to the Dragon Egg
-New Costume Synthesizer & Hybrid Tablets
-Awesome new Lv. 15 MagicCostumes

To see more information,
click here
.
Bug Fixes:
-Players are now unable to fall through the roofs of buildings in the PvP map "Ghouls".
-Certain Tinkerer skills will no longer fall through bridges and attack players on the ground below.
-Description for the Grape Ice Cream Cone item has been fixed.
-The crash that occurs when using Kali's Puppet Dance skill has been fixed.
System Improvements/Changes:
-The Dragon Vault has been completely revamped with a new look.
-New Quests added for Remote Quests and side quests.
-The Marketplace now has an "NX Equipment" category.
Known Issues:
-Unlocalized text appears on the Ranking Board for the Furious Mezzanine.
-"_NotUsed" text appears during rounds 36 and 44 of the Furious Mezzanine.
-An MID appears in the description of the Hurricane mount tooltip within Race PvP.
-The new sub quests regarding the Gateway of Memories and the dungeons found in them, display incorrect locations.
-The First Riddle refers to Silent Cloister Main Halls
-The Second Riddle refers to Prayer's Retreat
-Third Riddle refers to Dead Man's Road