As the summer heat washes over Alterans, lifting spirits and inspiring a fresh dose of courage, Typhoon Krag and Professor K sizzle in their nests, scheming new ways to bring pain in the happiest season of the year. Prepare yourself during the Crazy Summer Event, then take on the newest baddies in Hell and Solo mode to save summer!
Typhoon Krag & Professor K Nest (Hell Mode)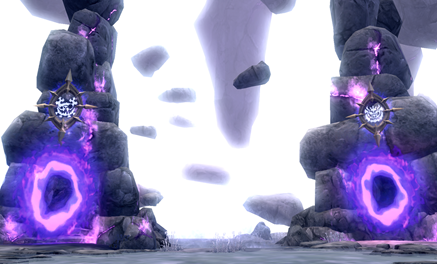 If you thought summer was hot, just wait until Typhoon Krag and Professor K crank up the heat in Hell Mode!
-Recommended Level: 60 and above
-Entry pass required: 1 Key of Eternity (Hell Mode) by clearing Typhoon Krag and Professor K Nest

-Portal Location: Garden of Eternity in Saint's Haven
-Rewards:
-Lv. 60 Nest set accessories & Epic accessories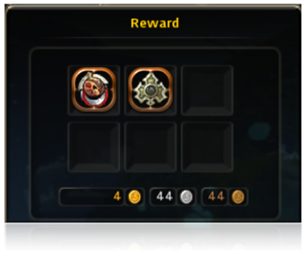 Typhoon Krag & Professor K Nest (Solo & Practice Mode)
You know what they say: If you want something done right, do it yourself. Enter the Typhoon Krag and Professor K nests solo to see if you can defy the odds.
Solo Mode
Get quests from NPCs to start your journey into the nests all by yourself.
-Warrior Trainer Rodrigo will give you the quest to gain access to Typhoon Krag's Nest.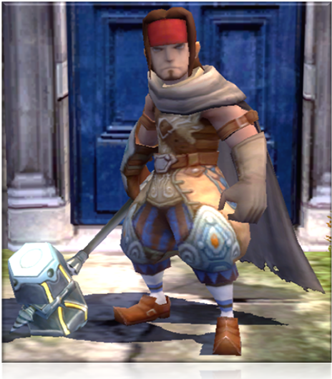 -Cleric Trainer Enoc will give you the quest to gain access to Professor K's Nest.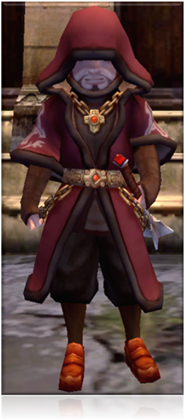 There are some differences between entering the Nests by yourself and with a party.
-Difficulty is adjusted and monsters are slightly easier when entering the Nest solo.
-Plates will not drop.
-The drop rate of reward items is much lower than in Normal mode.
Note: Clearing a Nest solo counts towards the total weekly allowed. (ie. If you clear Typhoon Krag's Nest Normal Mode 5 times, you cannot enter Typhoon Krag's Nest solo.)
Practice Mode
Perfect your technique before you tackle the full-sized nests in Practice Mode.
Crazy Summer Event
The Crazy Summer Event is the perfect way to start your summer off crazy! Cool off with the Cool Ice Box and collect the letters to spell summer to stock up on Costumes and Pet Accessories.
-Collect letters and turn them in to receive prizes guaranteed to cool you off during those hot battles.
-Log in every day for great rewards.
To see more information,
click here
.
Dragon Vault Update
Expand your horizons with the Character Expansion Scroll and the new Dual Skill Scroll that allows you to have 2 skill trees!
-Character Expansion Scroll
-Dual Skill Scroll
-New Cat pets
-New Marine costumes

To see more information,
click here
.
Bug Fixes:
-Art for the "Dried Poison Plant" has been added.
-Kahani Boss should no longer get stuck in Mutant Temple.
-Commission boads quest items have been updated.
-Purple Maurus Cap text has been fixed.
-Various Minor quest texts have been updated.
-"Nest Fledgeling" added to Nest Info window
System Improvements/Changes:
PvP
-You can now find out what rewards you get for reaching certain PvP ranks. The rewards can be displayed by clicking on the "Arena Rank" button in the PvP Rank window or by speaking to Elite Quartermaster Ryant in the PvP Channel.
-A pop up window now appears when attempting to enter a PvP room where "Late Join" is not allowed.
-Ladder mode now shows class icons of who is matched up against whom.
-Combo Practice mode now displays an emblem.
-Tourney mode results UI has been modified.
-Guild Rumble preliminaries achievements have been changed.
-All Cleric class's physical/magic defense has been reduced by 20%
-Priest/Inquisitor/Saint magic damage has been increased by 40%.
-Screamer class's magic damage has been reduced by 20%.
-Dancer class's physical damage has been reduced by 20%.
-Many other miscellaneous balancing adjustments to PvP

Guild
-Guild level can now be increased up to Lv. 30
-A new gesture called "Guild Kiss" can be purchased when guilds reach Lv. 26.
-Players can now see their Weekly and Lifetime points contribution within the "Guild Info" window.

Other
-Two more skill quickslots have been added.
-Life, Mana Weapon: 10 sec > 7 sec
-Life, Mana Armor: 5 sec > 4 sec
-All other weapons and armors have their Cooldown time reduced by 1/3.
-The Lv. 10 "Arena Records" quest has been removed.
-"You have obtained the level up reward box. Please check the cash gift box" will appear the first time players receive the Level Up Reward Box. The Level up Reward box will remain in the gift box for only 7 days.
-A "Lv. Up" icon appears above your hotkeys to indicate that you have an unopened Reward Chest in your NX Inventory.
-The order in which pop-up windows open when entering a town has changed.
-The color of skill Cooldown times will change according to the length of time left.
-More than 100 sec: White
-Below 100 sec but more than 10 sec: Blue
-Below 10 sec: Red
-Players can now immediately see the reward from the box after a box has been selected during the stage clear results window.
-Total number of quests that can be attained has increased from 25 to 40.
-Pressing ESC once will now close the skill window.
-PWR reset time info has been added in the PWR tooltip.
-"Nest Achievement" and "Achievement" (Arena) achievements have been moved from the Weekly Event Achievements category to Weekly Achievements category.
-The weekly achievements list that used to appear regularly has been changed to appear randomly.
-Attribute attack resistance of monsters that appear in dungeons have been removed. This does not apply to Nests or special dungeons.
-The Invisible Thief in Carderock Pass has moved. Players no longer have to jump on the tent to find the thief.
-New 3rd Suffix for Spirit (MP Recovery) added
-Basic information has been added to the Daily Stamp tab within the Event window.
-Clicking on any of the daily quest will show you the direction to the quest NPC.
-Added the ability to turn party members' effects on/off or adjust the visual effect quality. This can be found in the Graphics Tab within the System Settings window.
-Quality-of-life improvements made to the Nx Inventory tab
Known Issues:
-An MID appears as the description for the new Level Up Reward Box text.
-A hole appears in one of the buildings in Ghoul mode. Falling into the hole will teleport you to a random place on the map.