Halloween is almost here and itís time to get creative with the costumes. Halloween costumes are on sale in the Dragon Vault! Get yours between 10/24 and 11/07 to make sure youíre truly menacing when Halloween and the Fete of all Flesh roll around. After 11/07, these deals are dead!
Grab the Halloween Package to save 31% on a host of dreadful delights including the Halloween set of your choice, main hand and off hand Halloween themed skins (Permanent duration), the Pumpkin Kitty Pet, and a Halloween Ghost Title.
Details:
∑ Date: 10/24 - 11/6
∑ How: Visit the Dragon Vault!
∑ Promotion Items: Limited Edition Halloween costumes, weapon skins, pet, and title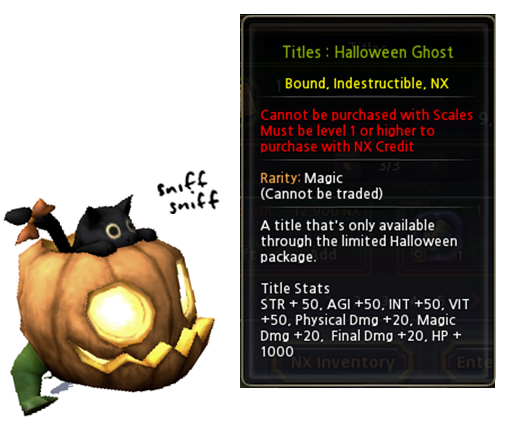 Donít want the entire outfit in the same color? No problem! Mix and match your favorite individual Halloween costume pieces for a unique look.
What will you be for Halloween?