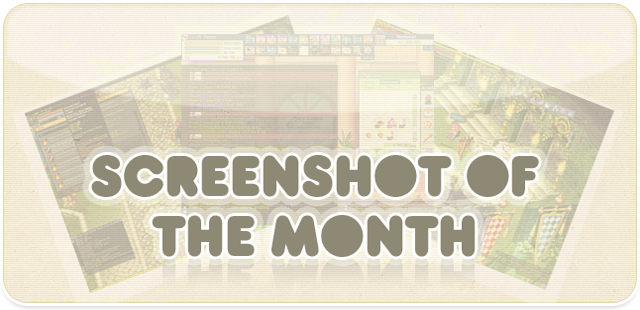 Before we start, I'd like to say
late Happy New Years /gg!!
Okay, so now we begin.
Welcome to Screenshot of the Month!!
Here, each month a theme will be posted, and the participants will have one week to find a screenshot that best matches the theme! After the first week has passed, the community will vote for their favorite screenshot! (
THE SCREENSHOT CAN BE FROM ANY GAME!!
)
Rules:
Screenshots must be un-edited, un-altered, etc.
Screenshots must comply with /gg FTW!'s ToS.
All screenshots containing usernames that could reveal the owner of the Screenshot, must be removed.
PRIZES!!
Everyone's favorite part! The winner of Screenshot of the Month shall receive this wonderful userbar,

, as well as a gift of 50 Reputation points from the staff!!
This month's theme is...
CELEBRATION
The deadline for submitting screenshots is:
January 12 at 11:59 PST
Submit your entry to
both
Light and Momijii via PM.
Good luck entrants!