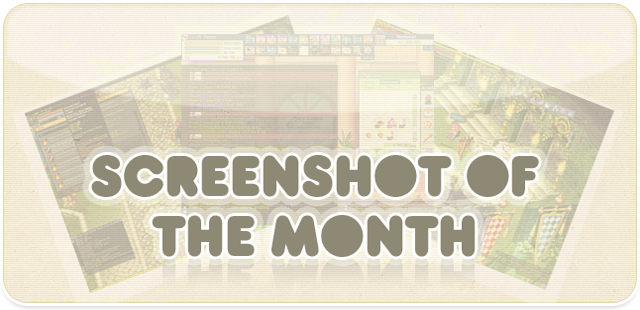 Welcome to Screenshot of the Month!!
Here, each month a theme will be posted, and the participants will have one week to find a screenshot that best matches the theme! After the first week has passed, the community will vote for their favorite screenshot! (
THE SCREENSHOT CAN BE FROM ANY GAME!!
)
Rules:
Screenshots must be un-edited, un-altered, etc.
Screenshots must comply with /gg FTW!'s ToS.
PRIZES!!
Everyone's favorite part! The winner of Screenshot of the Month shall receive this wonderful userbar,

, as well as a gift of 50 Reputation points from the staff!!
This month's theme is...
HOLIDAY SPIRIT
The deadline for submitting screenshots is:
December 13 at 11:59 PST
Submit your entry to
both
Light and Momijii via PM.
Good luck entrants!