Setsuna Lethis
---
Name: Setsuna Lethis
Game: Ragnarok Online
Class: Assassin Cross

Gender: Female
Age: 16
Appearance: Setsuna is 5'6", has red eyes, and long black/silver hair that reaches down to her elbows. She has pale skin, slightly pointed ears and is thin. She usually wears a mask around her nose and mouth that filters the air she breathes in, and allows her to breath without making any sound. She has 4 daggers; 2 strapped to her legs and two on her waist. She wears a black cloak that goes down to her knees that covers her weapons. Underneath her cloak, she wears jeans, a black shirt and black shoes with blue stripes. She has 2 small earrings on her right ear, and wears a silver necklace with an insignia of a black flame, symbolizing her place as a member of the 3rd strongest guild. She has a slanted belt that can carry bottles of poison, and a small pouch that contains rations that last her for 3 days. She doesn't eat that often, and when she does, she eats a little amount, allowing her to save room for other things rather than food and water. She always carries Yggdrasil berries with her since she gets injured easily, and is always in need of MP due to high costs from her skills. Carries antidotes with her so she can cure her poisoned status after consuming poison bottles, and also carries magic scrolls and elemental enchantment items.

Attributes: Fast, strong and very agile. However, she isn't strong at fighting groups of more than 20 people at once. She is very powerful against magic users, but she is weak against physical attackers.. She cannot constantly use her skills, as she has high MP costs, despite her large MP pool, and fights more often without using skills, since she doesn't like using her Yggdrasil berries.

Personality: Setsuna usually doesn't show much expression, and is very difficult to scare. She hates strangers and people in general and usually tries to keep her distance. Sarcastic and aggressive to people that she doesn't know, but is kind towards her friends and companions. If someone gets too close to her she will attack them without warning. Likes fluffy things.

Backstory: Setsuna grew up by herself at 5 years old when her parents were killed by a Mandagora. She was saved by a traveling High Thief, which influenced her to become an Assassin. Setsuna grew up alone and didn't come in contact with anyone until she was 12. She didn't like talking to people so she usually avoided them, and since she grew up in a heavily forested area, she trained herself every day to protect herself from animals. When she was 12, Setsuna went to the Assassin's guild and trained to become an Assassin Cross. Now, she is a widely known Assassin Cross for her battle prowess.


Skills:

Create deadly poison: Uses a variety of ingredients to brew a deadly poison contained in a bottle. If consumed by anyone other than Setsuna, they will instantly die. If Setsuna consumes this, she will be poisoned, but she will be able to use her Special Skill and attacks twice as fast. Can be cured with Antidote, another poison ailment-curing spell or item. Can be used for Enchant Deadly Poison. Consuming this will affect Setsuna for 10 minutes. If poison is not cured, it will wear off after 10 minutes. Setsuna has a 100% chance of creating a poison bottle, but she cannot brew the poison while attacked, and if attacked while creating the poison, she will lose 50% of her remaining health.

Enchant deadly poison: Coats weapons with deadly poison. This makes her attacks twice as strong, and if the poison connects with the enemy's flesh, it will severely poison them, and the wound cannot be healed until all the poison is removed from that area. Allows Setsuna to use her Special Skill's 2nd part. Lasts 5 minutes before the poison on her weapons evaporate. Takes 3 seconds to use. Can enchant other weapons with this skill. Weapon element stays the same.

Stealth: Allows Setsuna to become invisible and move around. She moves twice as fast beside walls, and normal in open areas. She can only maintain this hidden form as long as she pays 1 MP per 5 seconds. If Setsuna attacks a target from behind with any attack within 1 meter while stealthed, her attack is twice as strong. Attacking will cancel this skill. Allows Setsuna to use the 2nd part of her Special Skill. Cannot be targeted by single target magic, and she has a 10% chance to dodge AoEs. If she is hit while stealthed, she will become visible, take double damage and unable to stealth again for 3 seconds.

Soul Breaker: Unleashes a high-speed powerful slashwave that hits a single target. Passes through everything in the way but does not damage them. It is 15 times stronger than her normal attack, and can reach a distance of 30 meters. However, she cannot use this skill again until 15 seconds has passed. Cannot be blocked, but can be dodged.

Meteor assault: Creates a wave with both daggers that goes around her for 5 meters. Everything takes triple damage and has a 1.5% to stun, blind or cause External Bleeding. Cannot be used again for 5 seconds.

Poison React: Whenever Setsuna is attacked while the effect of Poison React is active, she will instantly counter with Envenom, which deals double damage and has 20% chance to poison. This lasts for 10 attacks or for 5 minutes, whichever is first. Skill is cast on self and has a 2 minute cooldown.

Special Skill - Burning Shadow Thrust: While stealthed or EPD'd, Setsuna can "teleport" behind an enemy by opening a door in her shadow and do a dual dagger thrust that pierces any armor. Combusts 20% of enemy's MP, and the deals damage equivalent to the MP amount burned and spent. 1st Part cannot be executed again until 10 minutes has passed. Uses all MP when this skill is executed. If both stealthed and EPD'd, then Setsuna does a point-blank double Soul Breaker. Consumes 85% of remaining HP if 2nd part is executed. Cannot be used again for 1 hour.
__________________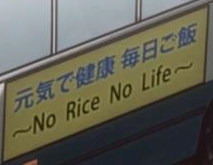 ---
Last edited by Gladiat; 08-27-2009 at

08:35 PM

.