Name:
Felice Frej Lithos
Game:
Ragnarok Online
Class:
Ice Mage
Gender:
Female?
Age:
15
Appearance:
Short, boyish ebony hair and bright blue eyes, Felice looks very androgynous. Due to her disdain with the revealing nature of the Female Mage's standard uniform, she took it upon herself to simply dress as a boy. She stands around 5'5", and still growing.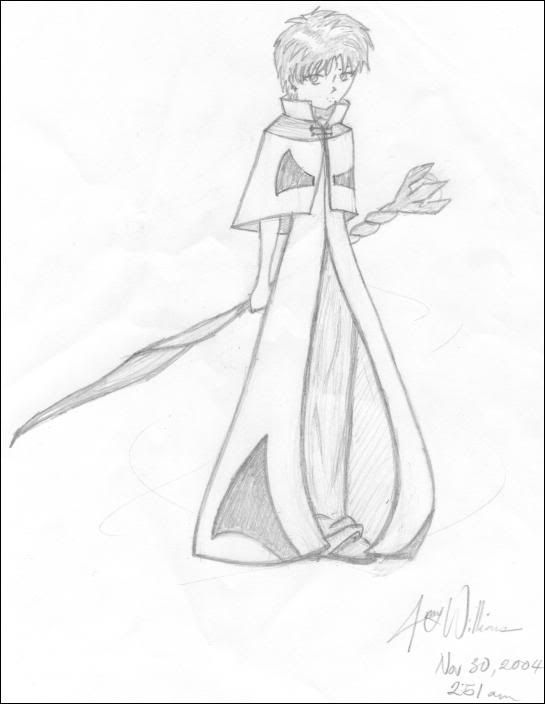 Backstory:
Felice was just an ordinary mage with a propensity for ice. She was a smart kid, had understanding parents and a decent amount of friends (all of which happened to be guys). Even at a young age she knew she didn't want to be showing as much skin as all the other girls were, so she asked her parents to get her a boy's cloak and uniform to wear. While this was an odd request, they were rather modest too and agreed. Problems began when she was enrolled in school, as initially the change of uniform was fought by the administration, but her parents convinced the magic academy to allow it.
In order to avoid strain caused by running with breasts flopping about, she took it upon herself to bind her chest, which only causes more confusion. Initially, she'll never say if she's a boy or a girl, as she'd rather people figure it out for themselves.
Skills:
Cold bolt - shoots daggers of ice at the target
Frost Driver - sends cold magic along the ground and freezes an enemy in place, enclosing it's feet in a block of ice
Napalm beat - sends a barrage of spirit energy at the target
Lightning bolt - a bolt of magical lightning crashes down on the enemy. Best used in conjunction with Frost Driver.
Sight - balls of magical flame circle the caster and provide light, as well as revealing hidden enemies.
Thunder storm - An upgrade to lightning both, sends a strong bilt that crashes down and hits everything in a small radius.
Custom skills:
Frost breath - Allows the caster to breathe out a burst freezing air instead of warm air. can possibly cause frostbite if used directly on skin in a large burst, but mostly acts as a utility spell.