Abandoned blog, since I am working on LN translations now.
Light Novel: Kakikake no Love-Letter (oneshot, part one)
For me, Endou Yukio, as someone who has nothing else other than his drawings, this girl named Kamiki Madoka is undoubtedly an anomaly.
With an extremely beautiful look that can easily create hatred amongst others, she wreaked havoc in my otherwise ordinary life. This is definitely not a beautiful memory.
If I am to talk about my relationship with her, it's definitely not on the good side. Due to some stupid misunderstandings, Madoka repeatedly played pranks on me.
On a certain day that was close to Graduation Day, my good friend Takumi told me he loved Madoka. Under his request, I helped him to draw a picture named <<Madoka's Drawing>>, to be his gift for her. After school, alone in the art room, I realised the truth as I drew non-stop on the canvas.
I love Madoka.
Like the brush strokes of the paintbrush landing stroke by stroke on the canvas, the story of Yukio and Madoka slowly began.
Sketching out the dense teenage boy, the pureness and gentleness of the teenage girl, and the slightly bitter youthful story.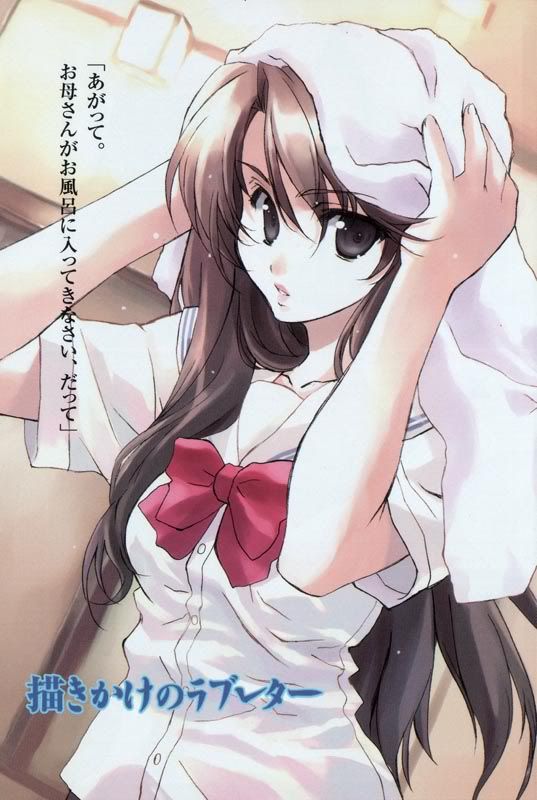 There is just something about light novels dealing with romance that does not really sit well with me. Perhaps it is because even though I am forever young at heart (or childish if I put it bluntly), I am still past the teenage age that most romance light novels are targeting. This sounds rather hypocritical from someone who reads romance titles focusing on incest, but perhaps the reason I read them is precisely due to that. It's because of the taboo fantasy that I read them, and less so because of the writing that truly captivates me. For novels like Toradora, I barely last through 3 books before I start to get bored, but perhaps that is because I've watched the anime and knew the plot (I felt anime is better than the source, surprisingly).
And so, picking up this title is something that surprises even myself. It's more of the voice inside of me that says, "hey, this may be a gem you are looking at" while I am browsing through the newly released titles on the chinese LN site. The synopsis captivated me with the premise of a bitter love triangle between 3 person, and perhaps the over-told story of how the pauper got the princess who is too high for his league.
Surprisingly, the plot was not quite what I've imagined. Takumi was never in the running for Madoka, or was he remotely close to be one of the more important characters of the story. Instead, the story is about the ambiguous half-baked lovers relationship between Yukio and Madoka, both who love each other, but can never truly express their true thoughts and feelings to the other half.
The story begins just as said by the synopsis. Yukio was constantly teased by Madoka, although you get the feeling that Madoka's doing it more because of the mentality of young boys bullying the girls they like. After Takumi gave her the drawing, she recognized it to be that of Yukio's. She rejected Takumi and went on a date with Yukio some days later, but it wasn't all love-love as envisioned by Yukio, as many things went wrong in their date.
Yukio went to a top-notch art university in Tokyo, and even though they've never really explicitly declared their love for the other half, Madoka decided to follow in his footsteps by trying to enroll in the same school as well. But being a year late means she has to stay back at their home town, and they began to maintain a long distance relationship that is not quite that of lovers, but something more than friends.
At the new university, he met his new group of close friends - Michiko, Hashimoto and Itou. Madoka had some misunderstandings with Michiko when she visited Yukio, only to find Michiko alone in his rented room due to some circumstances. Yukio's failure to properly convey Michiko's existence over the phone before she came for the surprise visit backfires on his intention of not wanting Madoka to have any misunderstanding and jealousy over the unique acquaintance of his female friend.
With the subject pushed to the side, Yukio was suddenly visited by Madoka's step-father. It seems that Madoka had ran away from home after her father rejected her decision to try for the art university at Tokyo, preferring her to stay at their province. The shocking truth came when the step-father revealed that due to their messy family history, he is actually Madoka's birth father. And diagnosed with cancer with less than a year to live, he hoped Yukio can persuade Madoka to go return, even if she don't know his true identity and hate him. Yukio was made to promise not to reveal the truth.
As such, Yukio persuaded Madoka to return, but not without Madoka being unhappy about it. As they exchange mails, Madoka realized that Yukio was dodging the topic of her going to Tokyo to study, and began to feel uneasy. She suspected that Yukio had feelings for Michiko, but Yukio declined, even though he can't do much to placate her jealousy and uneasiness, except to stress that he had feelings for her only.
With Christmas approaching, Yukio was scheduled to do the part-time job during Christmas eve by his boss. At the same time, the secondary plot was unreeling as Hashimoto requested for Yukio to "disappear" as he tried to win Michiko's heart. Yukio decided to return to his hometown on the 26th, and was greeted with displeasure from Madoka, who wanted him nothing more than his presence during Christmas eve, more than the present he gave her with the money he earned from the part-time shift. The duo failed to convey their feelings properly again, and the date ended in a failure.
Shortly after, Yukio visited Madoka's father in the hospital, who seems to be in a bad shape. Being a former artist-wannabe himself, the father requested Yukio to complete the drawing of Madoka which he had painted. Yukio noted that the drawing had a strong contrast of happiness that is suppose to shown on Madoka's face, against the distance that existed between the father and daughter, and the seemingly cold aura Madoka was giving out in the drawing. Yukio had a tough time completing the drawing.
Madoka confronted Yukio about why he dodged the topic of her wanting to go to Tokyo again, as well as her unease over Michiko. Yukio was torn between his promise with her dad, and his desire to tell her the truth to steer their relationship on a better path. In the end, he promised her that he will reveal it when the time is right, and temporarily calmed her down by confirming his love for her with their very first kiss.
Madoka's father died, and Madoka realised she could not truely dislike the man who loved her, and cried. Yukio completed the man's dying wish by completing the drawing and showing it to him, but he felt the drawing will never be complete unless he revealed the truth to Madoka. His relationship with her improved when Madoka realised his secret is that her step-father had cancer, and she went on to live with him. Hashimoto scored Michiko as well, putting and end to his efforts to win her heart after the sacrifices he had done for her.
In the end, Madoka managed to get into Yukio's university, and the story ended with them looking forward to their new life together. During the long chats they had in his rented room after the death of her step-father, they confirmed that despite being unable to express their true feelings well enough, they loved each other. Madoka wished that Yukio will be less dense, and Yukio wished that Madoka will be cuter, to which Madoka made a reply that gave him the kyun-death.
For Yukio, he still had the job of telling Madoka the truth being Madoka's step-father being her real birth father, but decided to do it later when Madoka would be less shaken by the truth. For now, he treasures the moments he had with Madoka and his close friends, and pledged to continue drawing on the never-ending art piece.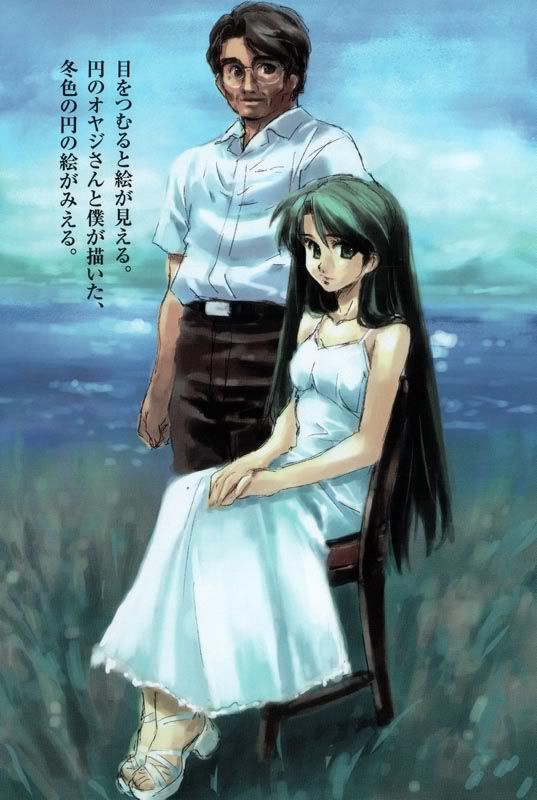 Continued in Part Two.
Views
2272
Comments
0
Comments
Trackbacks