Mitchi's Asian inspired rolled omelettes
Posted 11-21-2009 at 12:36 AM by
Mitchi
Updated 11-21-2009 at 12:46 AM by
UncleBob
(moved to category)
Yes, I copied this from the recipe thread in Random. But now it has pictures~!
On to the omelettes~!
Two eggs
tablespoon of water or milk (your preference)
tea spoon of salt
pepper to season.
OPTIONAL: Small amount of whatever filling (I use cheese and bacon bits a lot)
Sweet version:
add half a teaspoon of honey
Note: You can put in a little melted butter and it will make the omelette really fluffy.
Directions:
1. Break the two eggs into a bowl and beat with a fork. when it's nice and uniform in color, add the water and beat some more.
2. Add the salt and whatever seasonings you want. I sometimes will use Mirin in place of water and honey. Beat some more.
3. Heat up a pan to low-medium heat and add a little oil. swirl it around to coat the pan.
4. Pour a little bit of egg into the pan, like 1/4 of your mixture. Swirl it to get a flat little sheet. Start at one edge and fold inwards half an inch. Put whatever tiny amounts of filling you have along the edge of the fold.
5. using a pair of forks (this is the easiest way I've found) flip the rolled part over the fillings (if there are any), then roll until you're 3/4 of the way over.
6. Make sure the edges are loosened and pull the egg roll back the way you started. Pour a little more egg at the edge of the rolled egg, where the newly vacated space is.
7. Repeat 4-6 as necessary until you've used all your egg.
8. Let sit for about ten seconds on one side, roll it over to the other side for 10 seconds.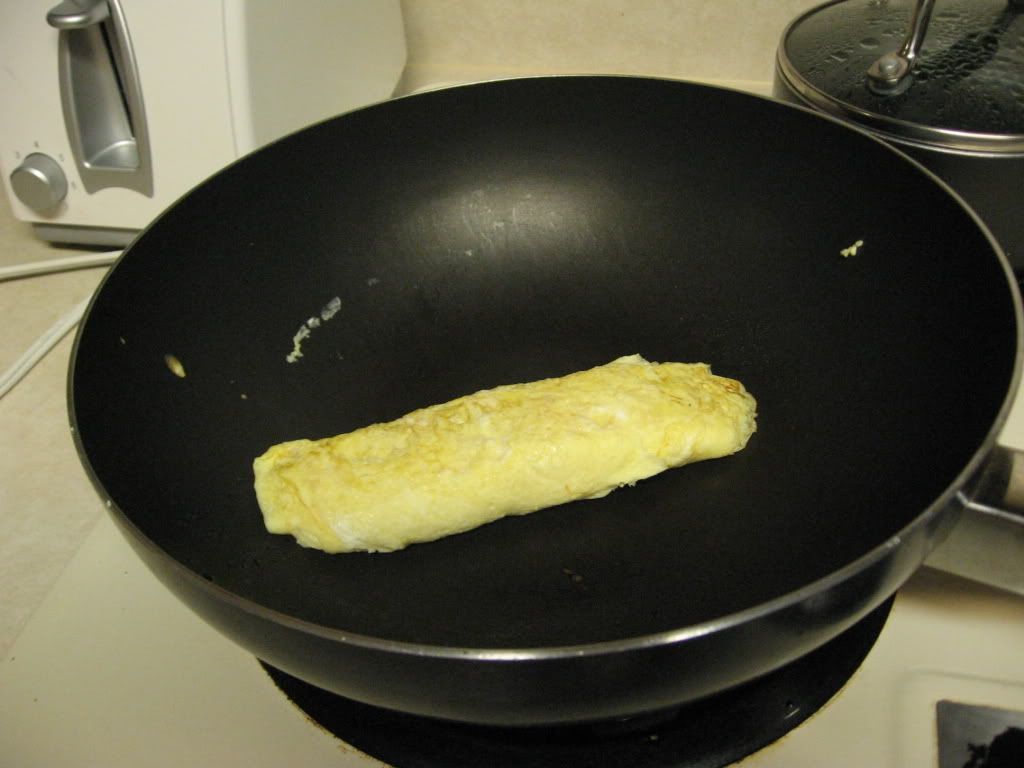 9. Put on a plate and slice crosswise. Serve.
10. EAT.
Views
762
Comments
6
Comments
Trackbacks