Karaoke
When something bad happens, instead of ranting and raging about it, try to turn that energy into something productive.
....well I tried~ My high school friends (from an all-boys school btw) invited me to a birthday/karaoke party some time ago. It was fun...until one of them sang Justin Bieber....
...my ears are still ringing...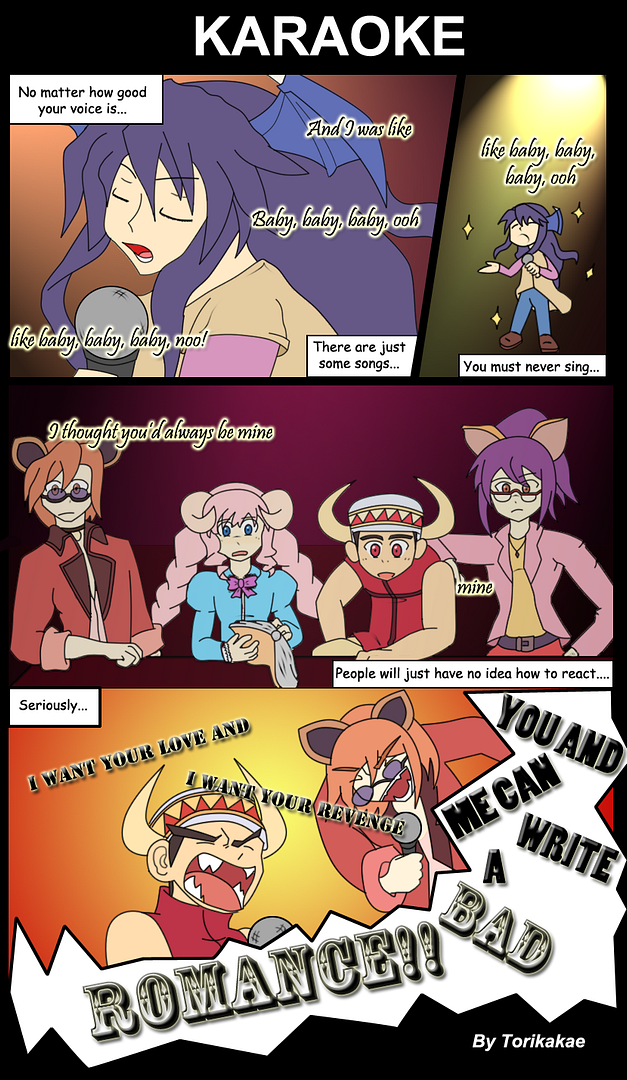 ...so to all of the guys out there, please get the message. Compared to girls, we have a much MUCH smaller karaoke song list. Don't even try
Views
1510
Comments
1
Comments
Posted 10-13-2010 at 04:15 AM by

Mitchi
Trackbacks