CLANNAD ~After Story~ - 17
Posted 02-06-2009 at 09:03 PM by
Kotarou
~Summer Time~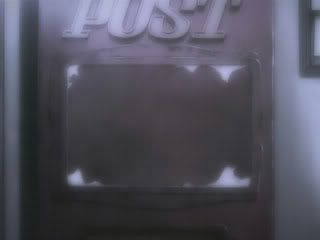 Five years have passed since we last left Tomoya and his family - and now he is just pushing through life by filling his days with work, cigarettes and booze.
This trend lasts day after day, and at last, one day, Sanae invites him out on a small date. Sanae wishes Tomoya to go on a trip with the entire family, and he constant bugging finally makes Tomoya relent.
On the day of the trip, Tomoya departs for the Furukawa Bakery. Upon arrival, he soon discovers that Sanae and "Akii" had to leave due to an emergency. Tomoya raises an eyebrow, and soon meets up with his daughter, Ushio.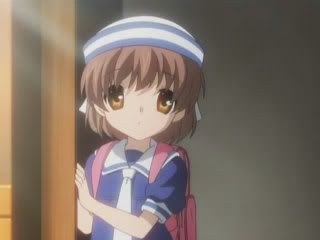 Mini-Nagisa! KAWAII
Tomoya decides to spend the day with Ushio, waiting for the grandparents to come back, but to no avail. When the day finally passes, upon the arrival of the next morning, he finally gives up and asks Ushio if she would like to go on a trip by themselves. Happily, Ushio agrees, and they set off.
Thoughts:
Okay, I shortened that on purpose so you'd go watch the episode by yourself. BECAUSE USHIO IS SO FREAKING CUTE! :D!! I loved what KyoAni did with the slight monochrome coloring at the beginning of the episode, and the arrival of Ushio Angel. ;d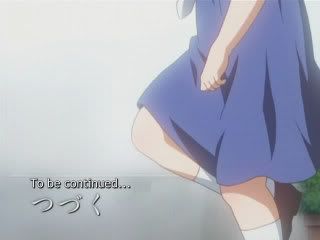 Also, I smiled a little at Ushio skipping into the ED. I'm looking forward to episode 18 - Which also will be a very touching episode, I am sure.
For now, please accept the barrage of USHIO SPAM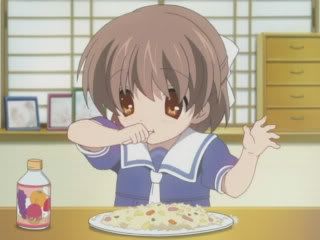 Let's eat~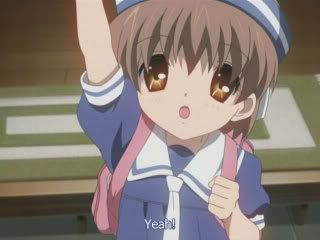 Faighto! Ushio!

Views
1931
Comments
3
Comments
Posted 02-06-2009 at 10:19 PM by

Kukiko

Posted 02-06-2009 at 11:11 PM by

Kari
Trackbacks