Mayoi Neko Overrun! - 03
Are you sure that's all you want to make?
Trailing the manga, this is the episode where Nozomi "runs away" because she feels she is imposing on Takumi and Fumino's Love-Lie relationship. But no fear! Chise's super network manages to locate the stray catgirl and bring her back to safety(?) easily. Takumi and Fumino's persuasions manage to keep Nozomi around.
Another highlight of the episode is the I LIKE YOU confession. Probably the only truth/lie that isn't a truth/lie.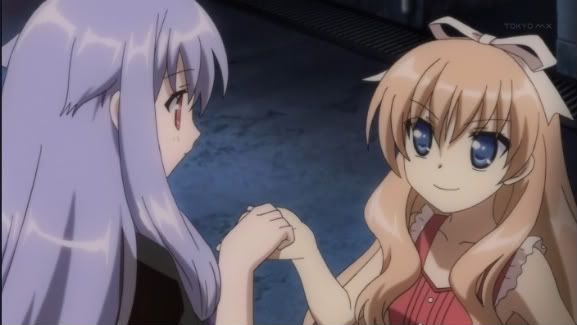 Shake! SHAKE! Nyaa~
Animation quality's still a little splotchy, but meh, it's still okay for me. Next episode better have more Chise.
Views
3753
Comments
3
Comments
Posted 04-23-2010 at 11:35 PM by

Shugi

Posted 04-24-2010 at 11:21 AM by

7hatGuy
Trackbacks