Mayoi Neko Overrun! - 01
Posted 04-07-2010 at 07:19 AM by
Kotarou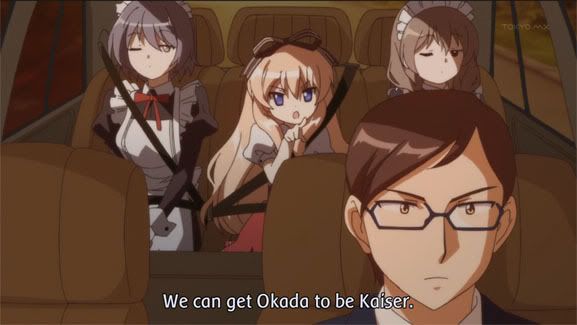 Tsundere! Loli! Neko! Maids!
Fun fact from Kurogane - Maids are Railgun girl and Teleporting Yuri, while spoiled Ojousama is a certain hungry nun.
Anyways, without further ado, Mayoineko starts with a little animation bloopers here and there, but still passable (as compared to another certain *cough*anime*cough*). As mentioned previously, Takumi is a
lucky bastard
who has not one, but two girls on hand - a tsundere girl who likes to kill him twice, but never does - and a filthy rich ojousama who goes all out to get our hero to notice her. To top it all of, his sister Otome brings back a stray catgirl to liven up the bakery!
Life is good.
OWARI~
Views
1337
Comments
0
Comments
Trackbacks