Yurippe no Yuutsu
You can read
Shugi's entry here
.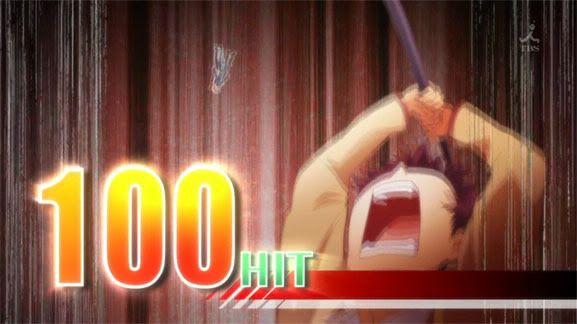 Sorry. No combo breaker here.
*Tacks my opinion on to Shugi's*
In clear violation of all known human philosophies...never mind. Anyway, souls in this particular anime don't get sent to heaven or hell - they get sent to the "in-between" world where there's a school. In this world, to oppose god is to exist - to do otherwise means you disappear and reincarnate into a barnacle.
"Otonashi", our protagonist, ends up in this world, and is (forcibly) enlisted into the war effort, which frequently changes its name. At the helm is
Suzumiya
Yurippe, and with an assortment of fellow dead men, they lead the charge against "Tenshi", God's representative in the battlefield. They use (of all things) guns, halberds, and rocket launchers to oppose the lone student council president, who happens to have HAXSHIELDS, rendering her pretty much invulnerable to every kind of attack. Guess it's up to Otonashi to defeat her the only way men defeat angels in Key games -
LOVE~
.
A good watch, but the animators and editors need to be more careful with quality control, lol.
Also, because I can, have some Naomi-wafu~.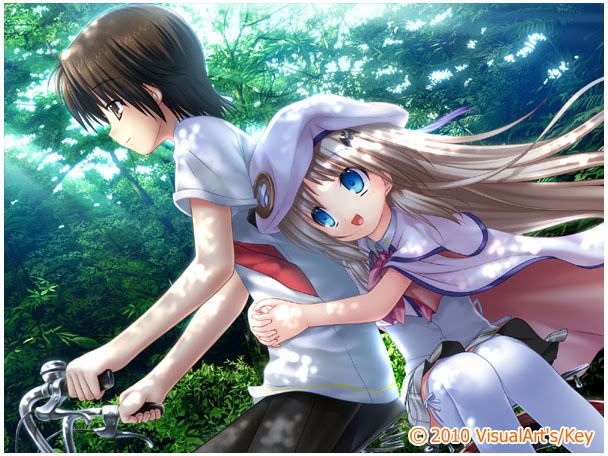 Coming soon from KEY - Kud Wafter~
Owari~
Views
2244
Comments
0
Comments
Trackbacks