Fullmetal Alchemist: Brotherhood - 02
Posted 04-13-2009 at 11:49 PM by
Kotarou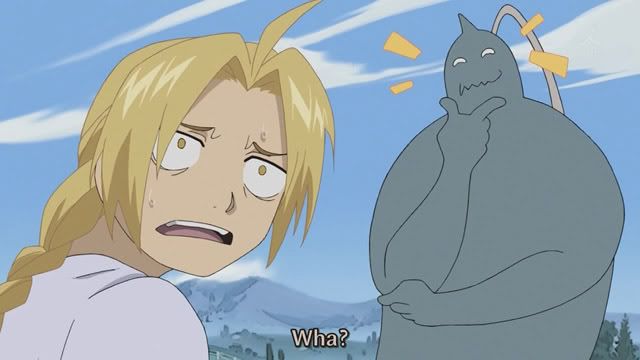 You put WHAT in my automail?
Is it just me, or is the second season of FMA cracking more jokes than usual, lol? Deformed characters and LOL Fuhrer president showing up so often...
Anyways, this episode is shows the beginnings of the Elric brothers, and how they came to be. If you're an FMA fan, you'll know what happened - if not, I won't spoil it for you because it is a very major scene in the story.
NEXT EPISODE: We're back to the first episode in the first FMA, except with updated visuals and HD!
Views
561
Comments
0
Comments
Trackbacks