CLANNAD ~After Story~ - Kyou arc DVD extra!
Posted 04-12-2009 at 05:39 PM by
Kotarou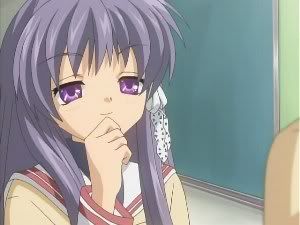 Alright. Kyou-sama is happy.
That's right, you rabid Kyou fanboys
girls
, Kyou is getting her arc animated as well, as a special DVD episode. An extra screening will also be held on May 24th, with the DVD going on sale on July 1.
Apparently, the episode is about how Tomoya finally agrees to go out with Ryou. Kyou then offers Tomoya to "practice" kissing with her. However, the next day, rumors begin to spread about them kissing, and to deny them, Kyou promptly declares her love for... SUNOHARA! ...
Can't wait for it, LOL.
Views
1837
Comments
2
Comments
Posted 04-13-2009 at 11:57 PM by

Kotarou
Trackbacks