Tales of Vs. Teaser site up!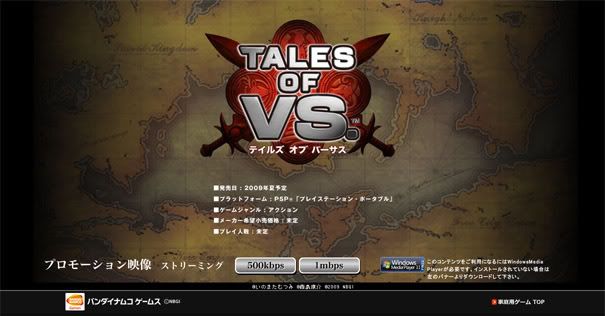 OFFICIAL WEBSITE (JP)
The PV is also up:
Having 35 heroes from all the Tales, PLUS a classic 2D mode! XD I AM SO GETTING THIS GAME.
Release Date: Summer 2009 (JP)
Platform: PLAYSTATION Portable
Dev: Bandai Namco Games
My personal favorite is either Reid or Luke. :3 Spellcaster is JADE-SAMA!
Views
465
Comments
0
Comments
Trackbacks