Fullmetal Alchemist: Brotherhood - 01
Late post, gomen gomen~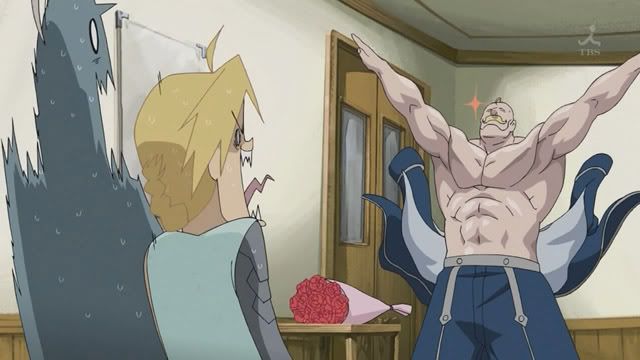 Major Armstrong flexes some muscle
I really have to agree with Kurogane, this dude is FAAAABULOUS.
Anyway, the customary first episode begins (again) with Fullmetal going after someone with a "philosopher's stone" - and this time it's an Ice Alchemist.
If anyone's been paying attention, you'll see someone's father's face pop up occasionally during the episode :3
Next episode appears to be flashback to the beginnings of the Fullmetal (again). Hope to see a little bit of new material.
P/S - LOL4KOMA AT ENDING
~Owari
Views
898
Comments
0
Comments
Trackbacks