[Elsword HK] Secret Dungeon Basic Guide
Requirements to unlock secret dungeons:
1. Must complete all maps for said town (1-3 stars), secret dungeon wont appear unless you do so.
2. To get inside secret dungeons, you require a key. If in a party, all party members must each have one key.
To obtain secret dungeon keys, you would need to finish a repeatable quest. (this quest appears after doing all the quests for said town)
For the 2nd town, you can get the quest from this npc. The quest is to obtain 1 scrap metal from 2-3 boss (no pic available) and 13 black ash from black monkeys at 2-4 or 2-5.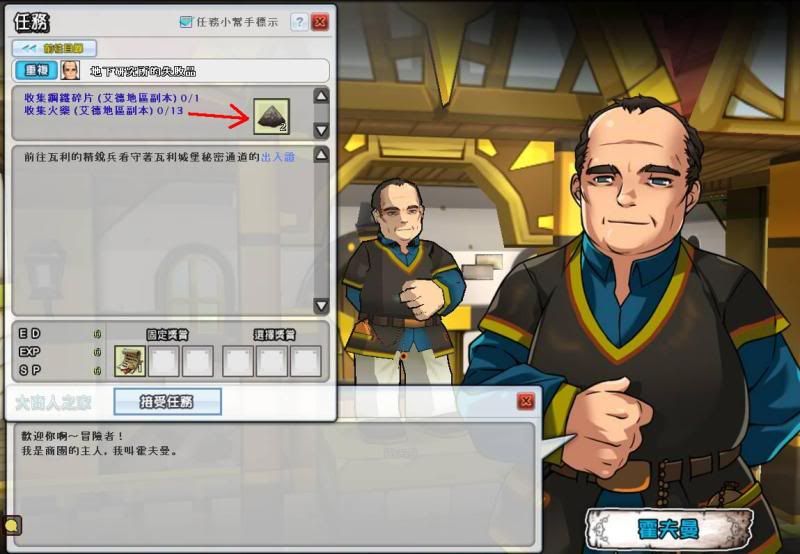 3rd town quest is from lizard alchemist npc. Obtain 1 compass from 3-4 boss (no pic available) and 20 balloon things from 3-5 or 3-6 mobs.
To unlock the 4th town repeatable quest, you must reach lv46. It's found on alchemist npc. The first time you do the quest it will ask for 5 poison spore and 1 clear of 4-6 on very hard, next time though you will only need to submit 5 spores. The spores are a drop from 4-6.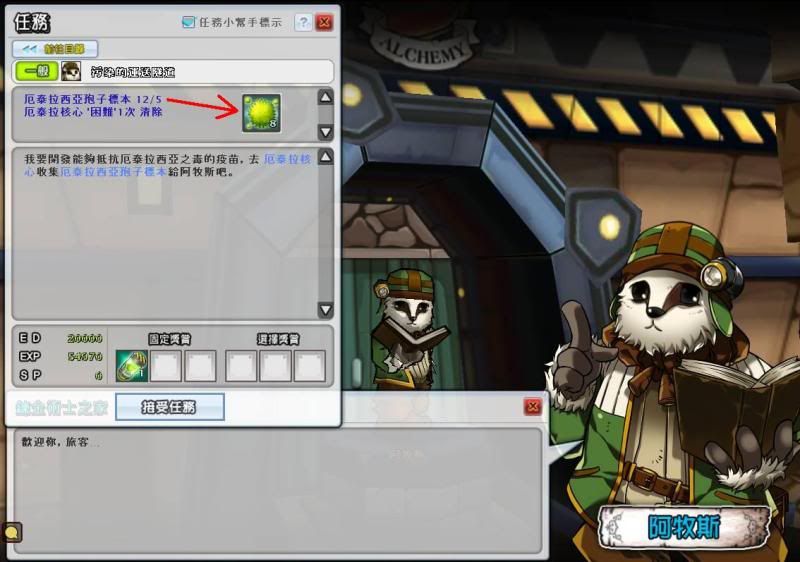 Why do we need to do secret dungeons?
1. It's the only way to farm for materials needed to create dual stat gems.
*More info on the gems here:
Socketing_Equipment#Obtaining_Stat_Specific_and_Du al_Stat_Gems
2. Some of the new sets can only be obtained from doing secret dungeon runs. This one is for the set found in Altera. You need to craft the lv46 version circled in red (mats found on daily quest for secret dungeon coins) then upgrade it to the lv50 unique set circled in green (mats can be otained on secret dungeon hell mode)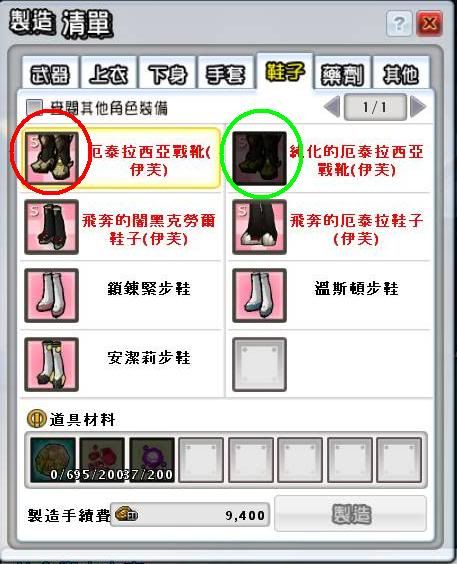 Sample of secret dungeon daily quest found on bulletin board.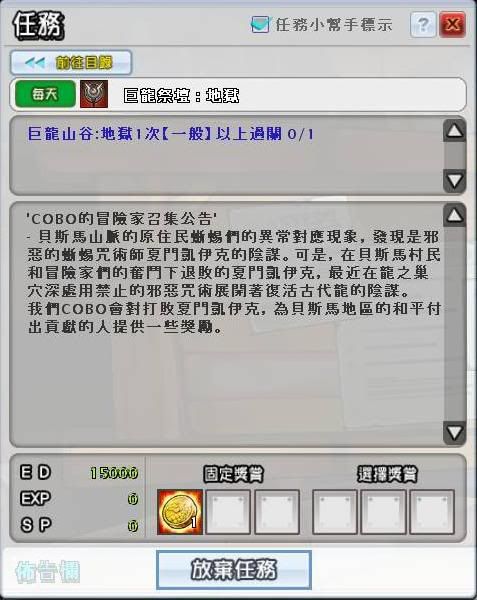 Other FAQ's:
1. Secret dungeon only has 2 modes: normal and hell.
2. Hell mode tickets can be obtained during normal mode run.
3. There is currently 3 secret dungeons on HK 2-x, 3-x and 4-x. Each one offers a different set as reward for farming mats (you can craft them at alchemist npc).
4. Mobs take on the highest lv of your party mamber. So if you're a lv30 and went in with a lv50 then all mobs are lv50.
Views
34235
Comments
0
Comments
Trackbacks