Elsword Quests
Got quests? Can't read chinese? Don't know where to do them?
Well, worry not since this guide could help you a bit on getting your way around questing in Elsword.
The image below shows my current quests. The first one is under the red tab, those under the red tab are usually event quests. Second one is in orange which is a quest in Besma, right next to it is the map on which the quests needs to be done.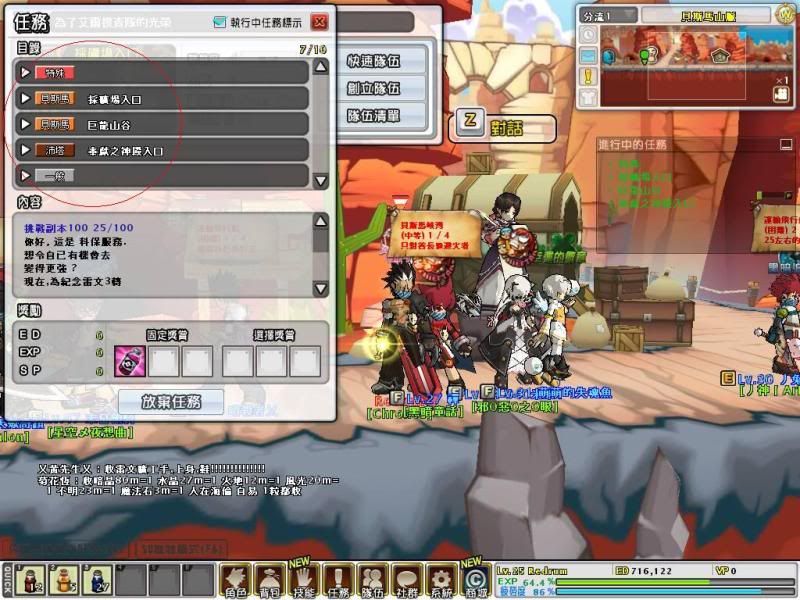 Let's skip event quests and focus on the 2nd quest I have. Encircled in red is the name of the town and the one encircled in blue is the map name. In this case it's 3-5 or Besma map 5.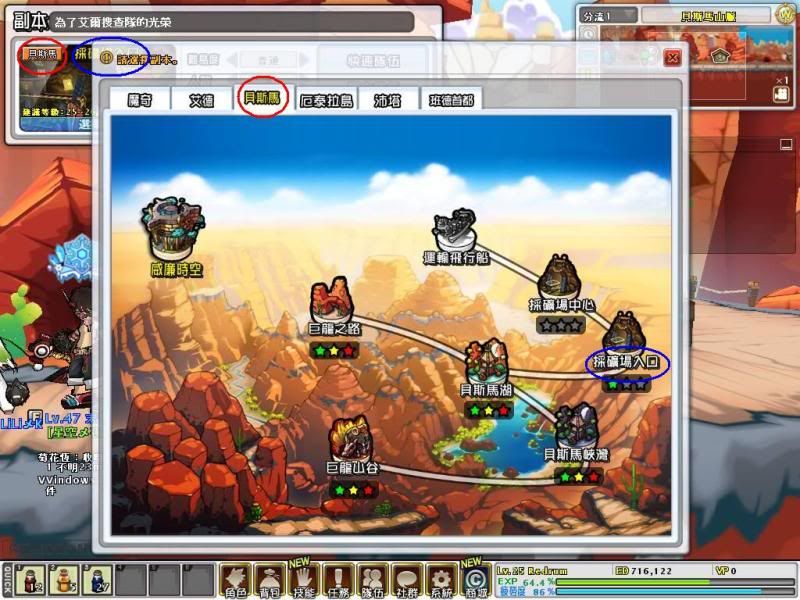 You can click on the arrow on the left side to show a drop down list of the quests you have on that particular map. This would show you the details of your quest. On this example I need 30 of something. Encircled in red is the map name and the one in blue is the difficulty on which you need to do it.
Here is an example of one map for each town.
Note: I can't read chinese so I cant give full details about quests. The guide was made to help new players getting their way around in playing a game that's not in their native language.
Views
14806
Comments
2
Comments
Posted 09-21-2010 at 03:31 AM by

NoeJeko
Trackbacks