May 3rd: What.
Nothing much. Tomorrow I get some starcraft 2 beta keys (yessssssss) and maybe I'll finally make myself another tag (fancy name for sig).
Dies Irae RP thread is up! Everyone hunt monsters with us!
Played DFO for like an hour, got to level 10 orz.
I finished Leca's request in my art thread.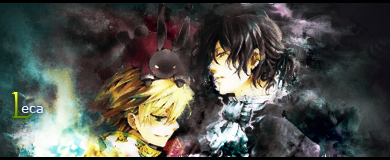 Making low quality painting stocks look good is hard.
Views
421
Comments
0
Comments
Trackbacks