Lunatia's LaTale #6 (Lv. 60-69) a.k.a. "...Crabs...-twitch-"
... oh hay... you wanna know wat I did...
You WANNA KNOW WHAT I DID?!!! YOU REALLY WANNA FREAKING KNOW WHAT I DID FOR 8 LONG LEVELS IN A ROW?!!! I . WILL. FREAKING SHOW YOU.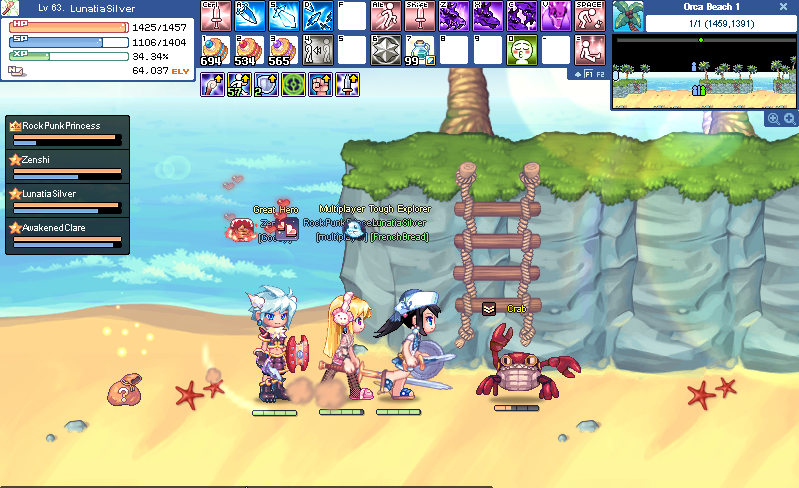 CRABS. ARRRGH!!
ok no more caps... but yeah crabs...
those evil little things... they kept pinching my butt as i tried to run away from them! They're total pervs. =\
I hate them.. on every char i hated them.... know what i hate more? The IDIOTIC PLAYERS that show up here. Seriously, does the average player IQ drop 50 points the second they get here?
If you're gonna jump on this map, ask for a party if you weren't there 1st, don't run around killing and getting godawful exp!!! NO. Do NOT wait for them to ask, they don't need to, they were here 1st, they don't NEED to show that courtesy.
There even GM LaughingMan says the same. So no one can really say im full of crap when i say that...
Anyways. how much do i hate crabs? Enough to use 6 hours of peach cans stacked with xp syrup to simply BLAST through these crab and MORON filled levels.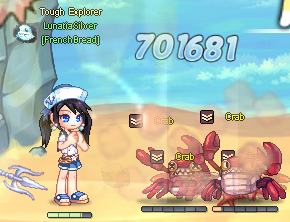 Dearest Crabs... i humbly plea to thee... DIE YOU ANNOYING HELL SPAWN!!!
-Insert more crabbing chatter and moron complaining and crab stunlock complaining-
and thats it ._. oh oh! i quested 68-69 yay for a break am i right?
It's almost over guys... 11 more levels... packing my bags... and heading right for lilliput and neo navies... the most crowded place in the game, and sadly moron infested as well... it'll be a rough ride. but im ready... TTYL
Views
1281
Comments
1
Comments
Posted 08-15-2009 at 08:37 PM by

Sandrie
Trackbacks