good stuff right down hurr. v
All the effort makes me want to cry.
Posted 08-07-2011 at 06:11 PM by
kuyaBaka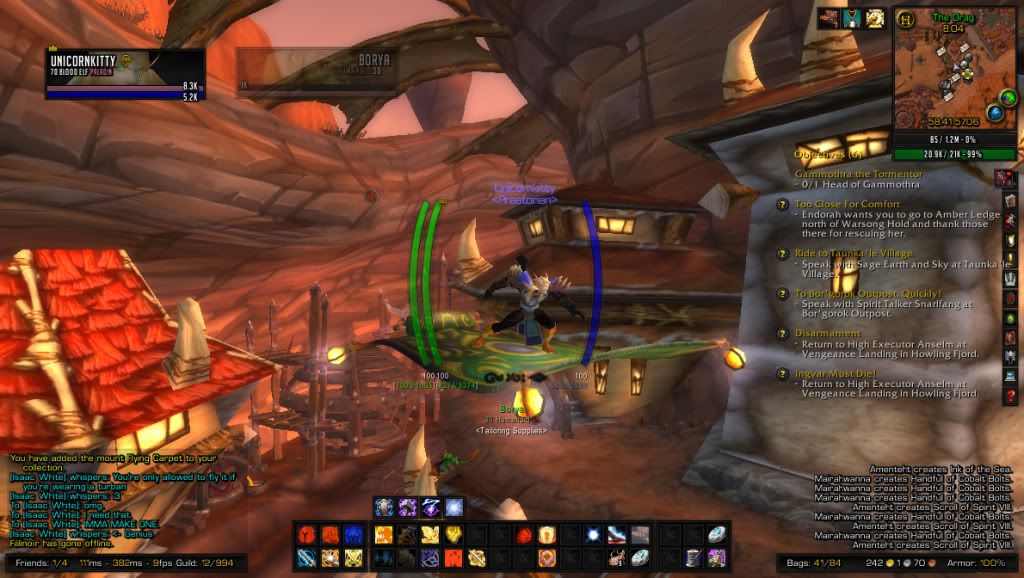 ... I hate leveling up tailoring.
I need 700+ netherweave cloth to get to the next tier of crafts. I've been saving up for a few weeks now and barely hit 200.
UGH.
But finally hitting 350 to craft this flying carpet is good enough for now.
Views
312
Comments
0
Comments
Trackbacks