A Day In The Life..
So there's a whole lot of snow; what's there to do? Snowball fight? Snowman? Slip and fall walking across the black ice? How about making a huge fort!
So basically, my friends Andy and Jason were in the middle of a fort war when I came along! Haha, I helped so I was the cool guy. A lot of people came by complimenting our fort building skills. My hands were super numb during all this! (WARNING: when your cotton gloves get wet, take them off.) First off, it was Andy and I vs. Jason and his cousin; our team wasn't doing to well so we destroyed our fort to help build theirs. Can you say: FAIL! Haha.
How tall was it when we were done? How about a huge 6 and a half feet!? Built with a doggy door, ceiling, windows, a flashlight chandelier, and everything! We even used cardboard for a rug because we were eating soup in it. How many people can say that they've eaten soup in a fort! I bet you're super jealous, right?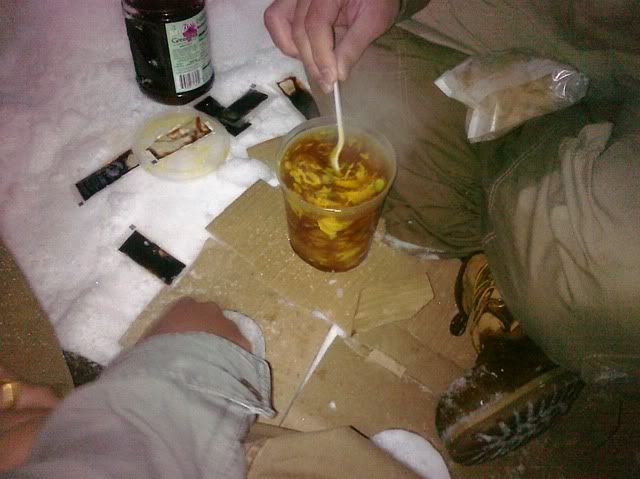 Egg drop soup for the third day in a row for those two, mind you. They've been at it since the day before, haha. I'm just an added leg, but it couldn't have been done without me! Ok, maybe it could have, but let's not think of it that way.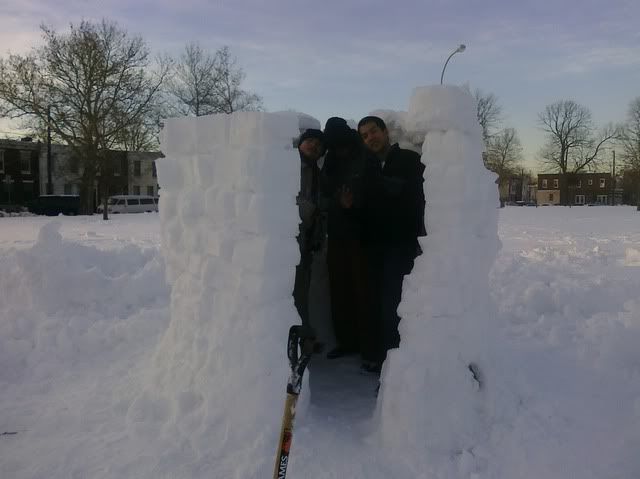 So, the day was basically a whole lot of stacking snow mixed in with some food and strangers. Just another day in the life..
Views
557
Comments
0
Comments
Trackbacks