Oh snap
Posted 12-04-2009 at 07:03 PM by
Ascherit
So it snowed today.
In Texas.
TEXAS.
When I was going out for lunch I got covered in sleet. >_> Not exactly snow-snow, but hey, frozen precipitation is frozen precipitation.
And here's a nice little picture that I took from the window of my 5th period.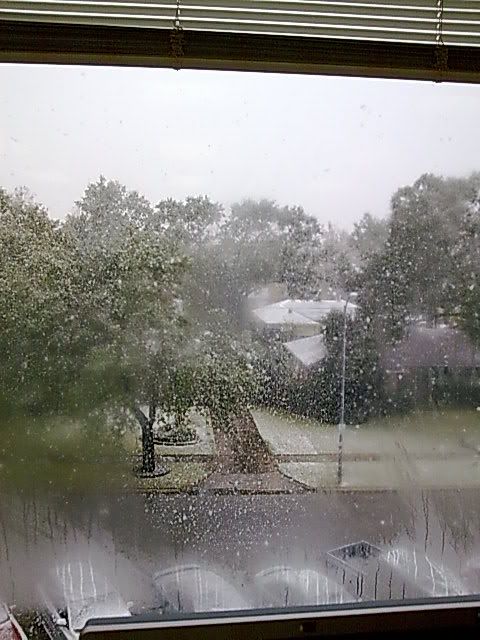 Pardon the craptastic phone camera.
Downside to all of this was that the snow only lasted for a couple of hours. It stopped when I got back home from school.
Views
442
Comments
9
Comments
Trackbacks