The Holy Grail of Vidya Part Deux
Posted 01-31-2011 at 04:57 AM by
Ethane
The Holy Grail of Vidya Part Deux
The Supergrafx was pretty much a mystery to the west when it was released. It was a PC Engine with more muscle, with two hot, but quickly cooling Capcom properties. What a lot of people also wanted to know was if the system really was 16-bit or not.
See, back in the "bitwars", this whole concept of "bits" was taken a keen interest by the consumer like none other. This was just not limited to cartridge ROM size, but how many "bits" a system actually was. The PC-Engine/Turbografx-16 had a tiny problem in this department - it really wasn't a "16-bit" machine. It was two souped-up 8-bit CPUs running in parallel. While computationally it ran circles around Sega's Megadrive (blast processing, indeed) it wasn't
truly
"16-bits", which really did matter to the western consumer much more than it should have.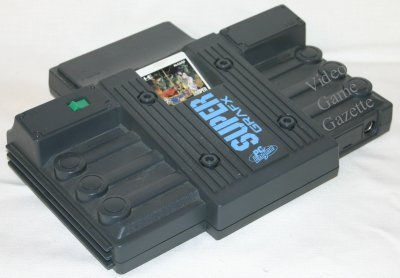 The Supergrafx was essentially the same machine as the PC-Engine but with a graphics upgrade. It not only added a seperate background plane, it was capable of scaling and rotation effects like the Super Nintendo. In fact, this upgrade effectively made the Supergrafx the most powerful, arcade-like console -- next to the Neo-Geo, of course. Unfortunately, the Supergrafx died seconds out of the gate -- with only 5 games ever made for the system, setting a new record for sad.
Why did it die, though? It's been conjectured that the 8-bit hardware it was built on just couldn't handle the massive graphics upgrade. This speculation is entirely from the same mindset that placed too much value into the "bits" equation -- as if engineers for NEC had a massive oversight that only a teenage consumer could see. Right.
The reason the Supergrafx died was a revelation at NEC that Japanese consumers were
already happy
with their stock PC-Engine systems. The system was keeping pace even with big bad Nintendo -- and when you've already achieved that, especially around 1990, why tamper with it? NEC wisely dropped the Supergrafx like a hot potato and rode out the 16-bit era before killing themselves with the PC-FX -- another story, another time.
So what about
Strider
?
1941
and
Ghouls n' Ghosts
both received brilliant ports, but they were finished before the system could trip over itself and die within months of its release. Players on both sides of the Pacific were teased by a few scant screenshots and game import companies had no qualms with showcasing
Strider
in their advertising like they already had it in stock.
While NEC was more than happy to leave the Supergrafx in the dust, they would not give up on
Strider
. It's as if Sega's milestone release of the game because a personal challenge to NEC, and they were determined to reply in kind and in any means possible.
One might think it was curious that at the time, the company that showed the least interest in
Strider
was the very company that owned it outright. In retrospect, this is understandable, because while NEC was dusting off their chaps to go another round with their aging property, Capcom was busy readying themselves with the release of a sequel to 1987's
Street Fighter.
NEXT:
Urban legends, conspiracy, and death!
Views
761
Comments
1
Comments
Posted 01-31-2011 at 11:57 AM by

Poople
Trackbacks